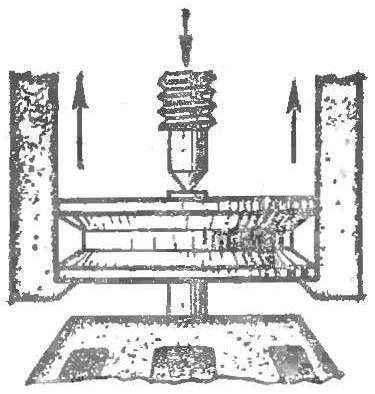 In your journal repeatedly describes the various designs of devices for removing pressed on the shaft bearings, bushings, pulleys. I propose another option — simple in construction and quite versatile. This puller has become my indispensable assistant: allows you to avoid damage to parts during disassembly, making the work easier.
The puller is structurally simple and operates as follows. In the housing insert and fasten with two fingers grip. Summing their projections under the removable piece and the knob rotate the screw until the until it bottoms g shaft. Continuing to tighten the screw, pulling the item from the shaft.
Also removed the pressed on bushing or bearings, only need to rotate the ribs of the grips out.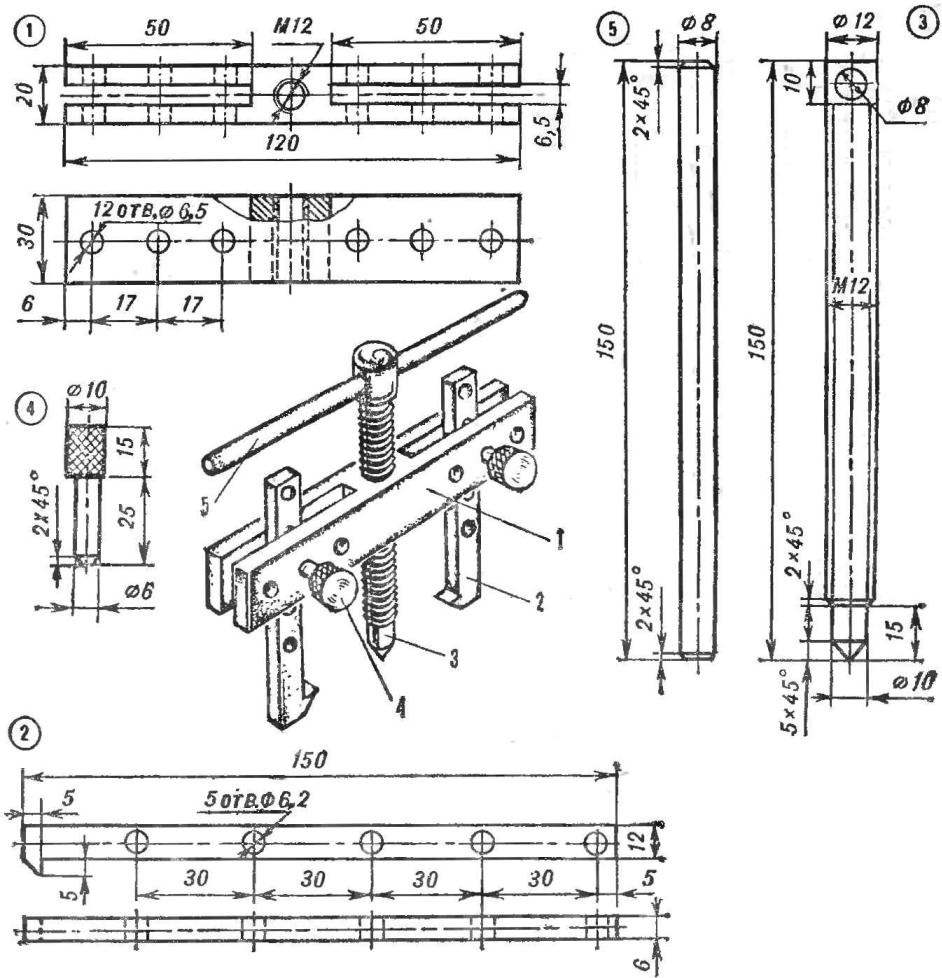 Fig. 1. It looks like a mini-puller:
1

— the body of the puller, 2

— engagement, 3 — resistant screw, 4 — finger, 5 — knob.