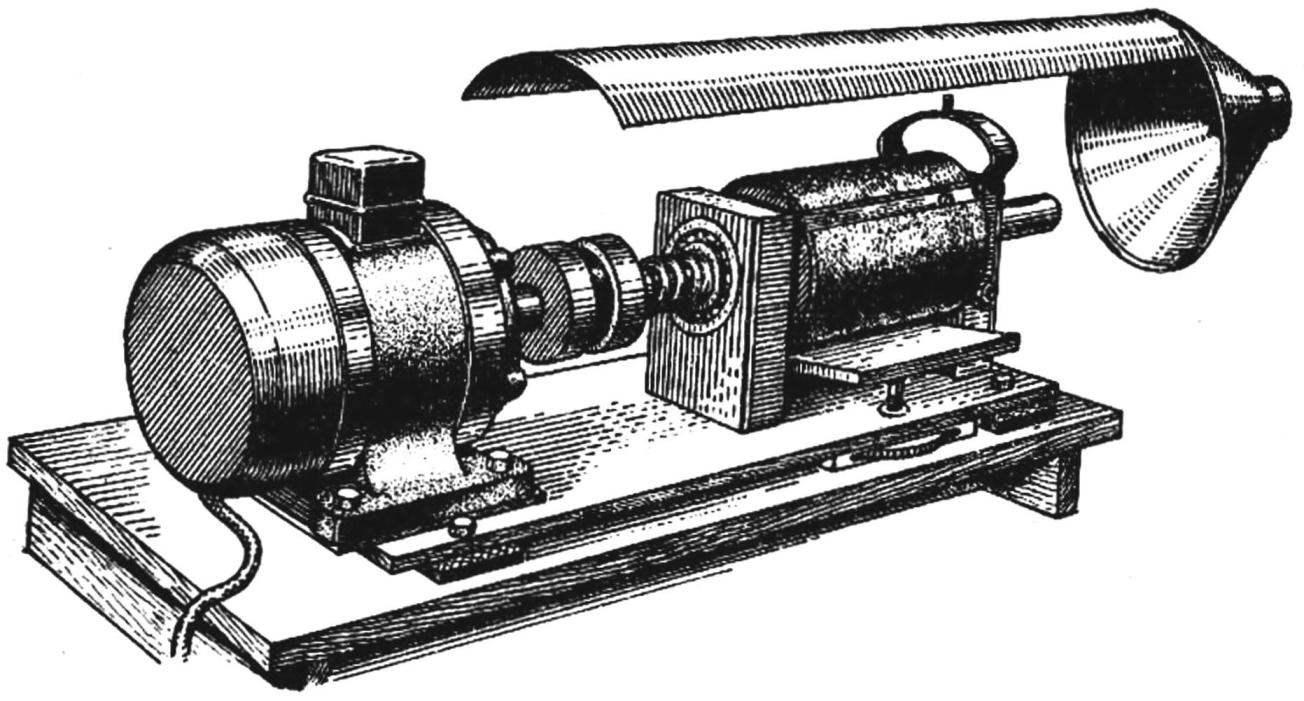 In technical circles often there is a need for a wooden workpiece, having a flat, smooth surface. To ground the Board easy manual processing is laborious and requires specific skills. The machine, designed in the laboratory, missile and space simulation CSUT of the Kazakh SSR, allows to mechanize the grinding of wooden parts. The design of the machine is clear from the figure. Used to the drive motor of the brand AOL-21-4 power of 0.27 watts at 1400 rpm, but you can use any other motor with similar characteristics.
The working drum is machined on a lathe out of steel 3. Triangular cutter it selects the groove where the clamp strap will be attached emery tape. The bar is inserted into the groove, then the drum balance. Doing it this way, at the ends of the drilled holes — thereby remove the excess metal until, until it balanced, then will have to roll, say, the ribs lines smooth, without wobbling.
The bearing housings made of steel 3. Bore holes milled in them on the machine, making a special mandrel. You can pick up ready-made body.