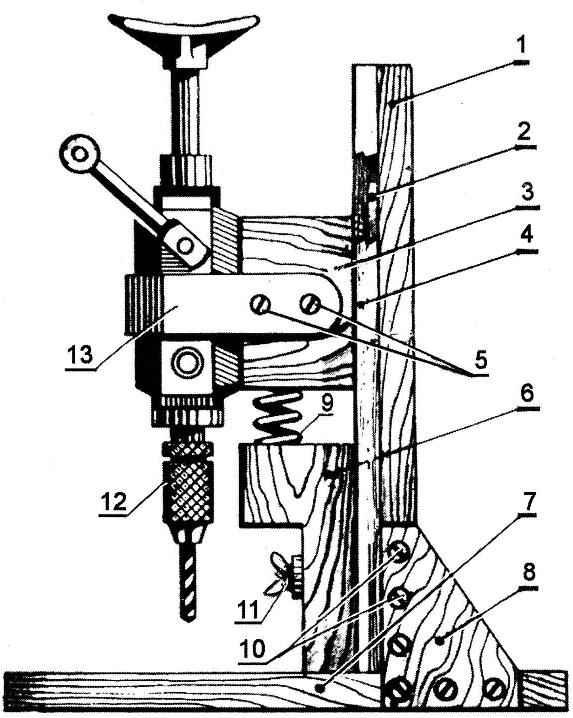 Everyone who had to drill holes using a hand drill or a hand brace, knows how difficult it is to keep the drill bit in the desired position (usually perpendicular to the surface of the workpiece). In many cases, to avoid such difficulties helps homemade machine hand drill.
Its design can be like this. Thick wide stand mounted vertical stand with two guide rails. In the grooves of the rails easy to move the strap connected to the Shoe ("slide"), to which by means of a metal strip is attached to the body of the drill.
With the lower part of the vertical posts are connected by a point-blank range. It consists of a steel spring that lifts and holds the drill at a certain height. In case the machine has to handle parts of different sizes, the height of the fence should be adjustable. The size of the individual parts of the machine depend on the type (and size) used drills.