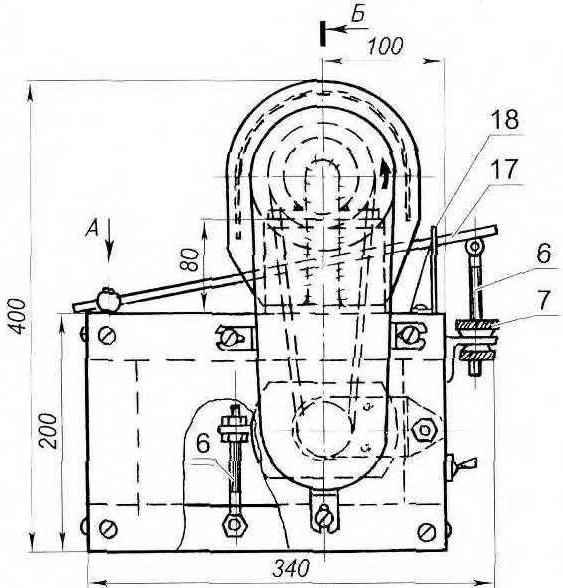 During the construction of the models is often necessary to apply a veneer of varying thickness. Typically the desired thickness is obtained by grinding with fungus with glued on end cloth, is inserted in the Chuck of the drilling machine. This method is most affordable, but it has several drawbacks: poor performance, inability to process veneer with thickness less than 0.5 mm, because of the rotation of the fungus veneer escapes from the hands and broken, and finally, the main drawback is the large air pollution wood dust. To handle more than three or four plates is not possible even a respirator.
All these deficiencies deprived of a designed me a belt sander, working on the principle of counter milling. It was made (except welding) in terms of aeromodelling laboratory. In its construction there are no deficient items and materials.
All subassemblies are mounted on the base, which is a parallelepiped with dimensions 200x265x340 mm, welded steel angles 40x40x4 mm. are welded To the base, in addition, two mounting bracket, made of channel No. 8 for fastening the bearing housings of a drum.