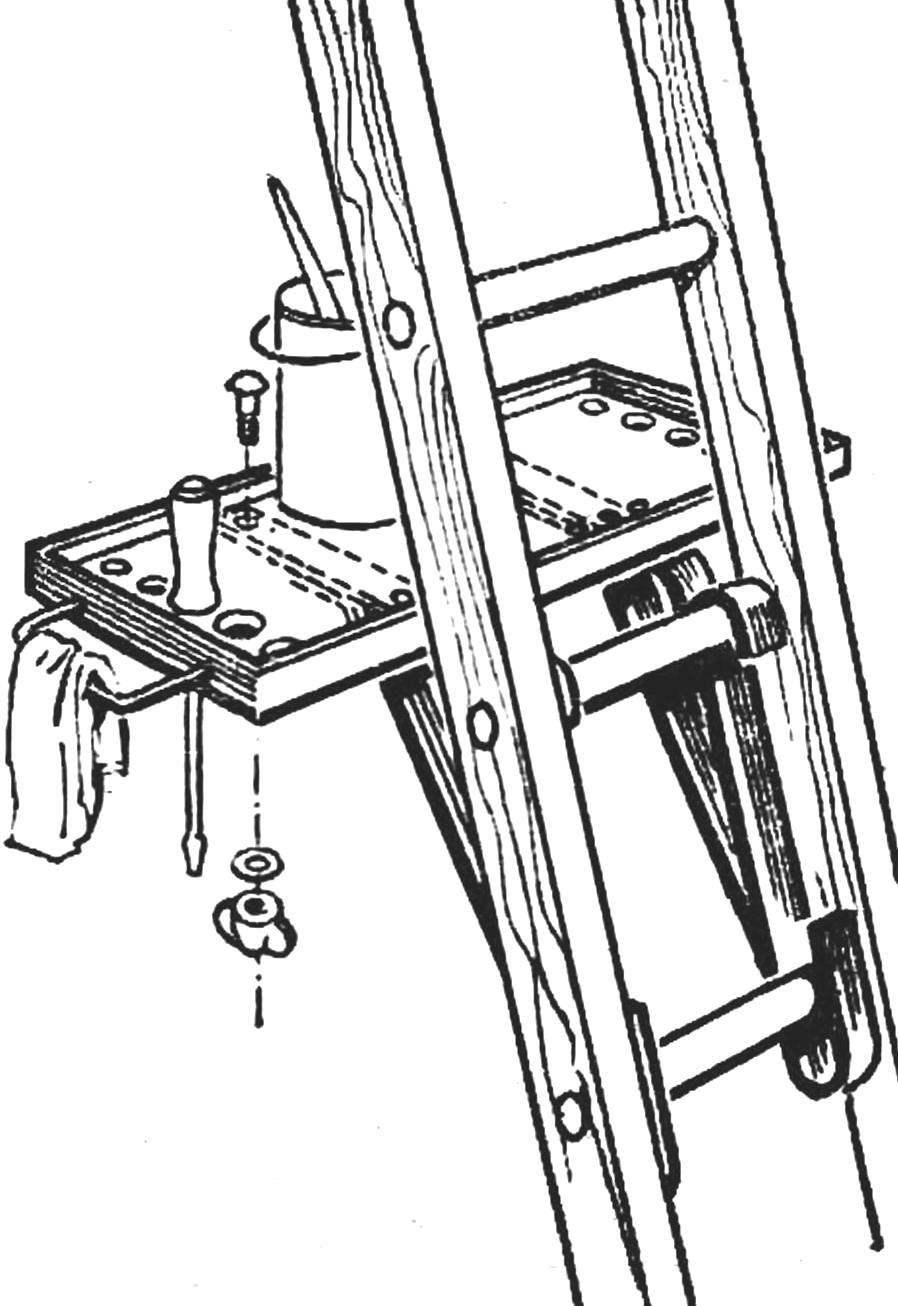 It is worth climbing the stairs for roof repairs, window frames, electrical wiring, as here, there is a problem: where to place the necessary tools? Of course, you can take them with him, stuffed in pockets or folded in any bag. But it is better to establish a special removable table that can be mounted on two adjacent rails.
The design of the table is used a rectangular sheet of plywood of 3 mm thickness, four wooden slats, bracket, and six segments of steel strips.
In the plywood surface of the table and drilled a few holes. At the edges they are different diameter are the sockets for screwdrivers, chisels, hammer, pliers… Closer to the middle of the table positioned symmetrically in four groups of holes of the same diameter for mounting the brackets of the suspension. The distance between them must be chosen so that the brackets are located on the rungs of the ladder as close as possible to the risers. Then the table will be kept secure.