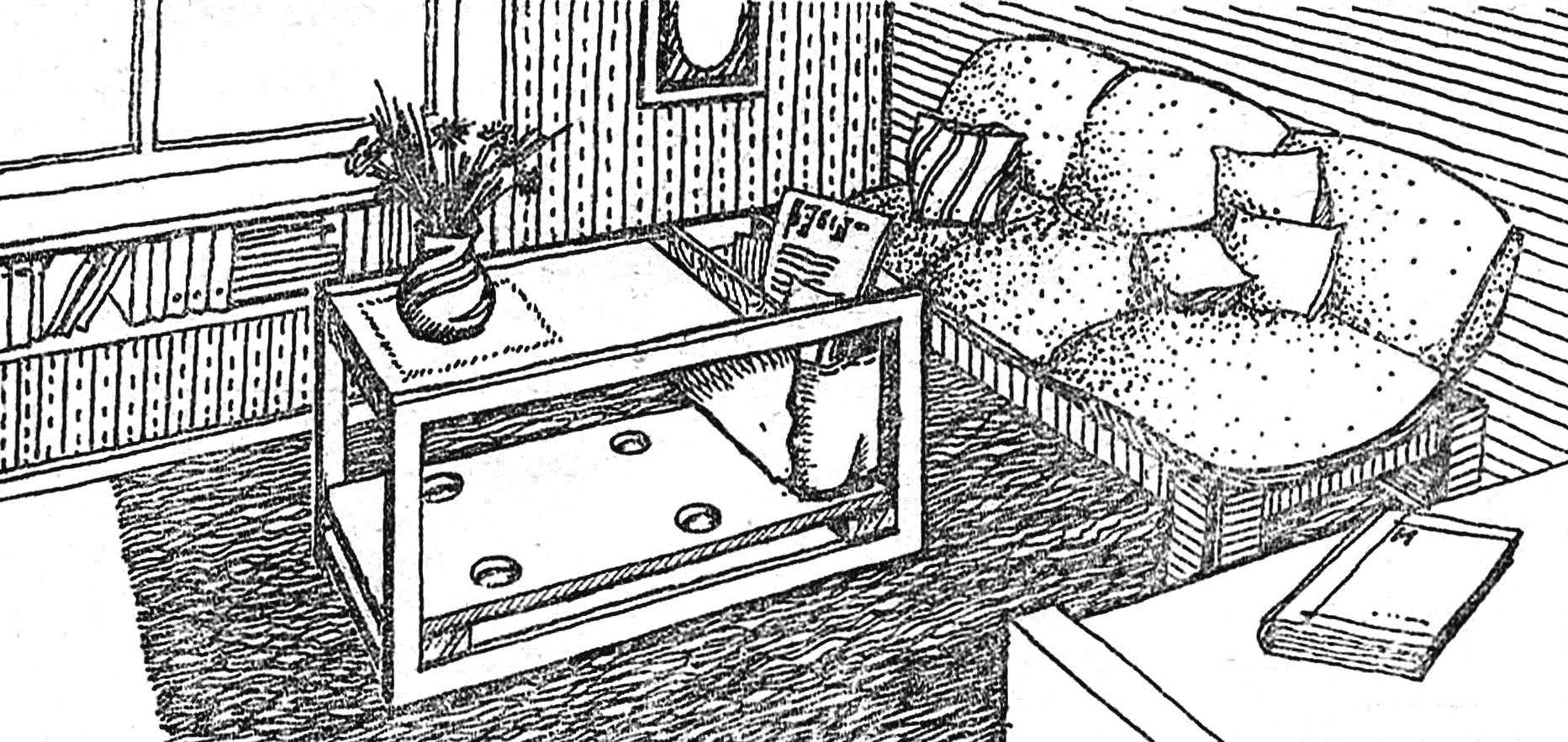 A small low table, which habit is called the coffee actually becomes universal: se-godhna it can be "assigned" not only to the rest area with easy chairs and a floor lamp, but also to be in the nursery, become a bedside, and then "dining" for your morning coffee or a light dinner in a small circle of guests.
SHAMROCK
So you can call the table, the horizontal plane which is formed by three sheets of thick plywood. And the function it performs is also three: the actual tables, magazine racks and microbar for mineral water, juices.
The Foundation of the structure consists of two side frames with a width of 800 and height of 450 mm, assembled from strips of thickness 20 and 80 mm in width they are connected to the upper and lower cross members of the same bars. All connections made on a plug-in tenon with glue.