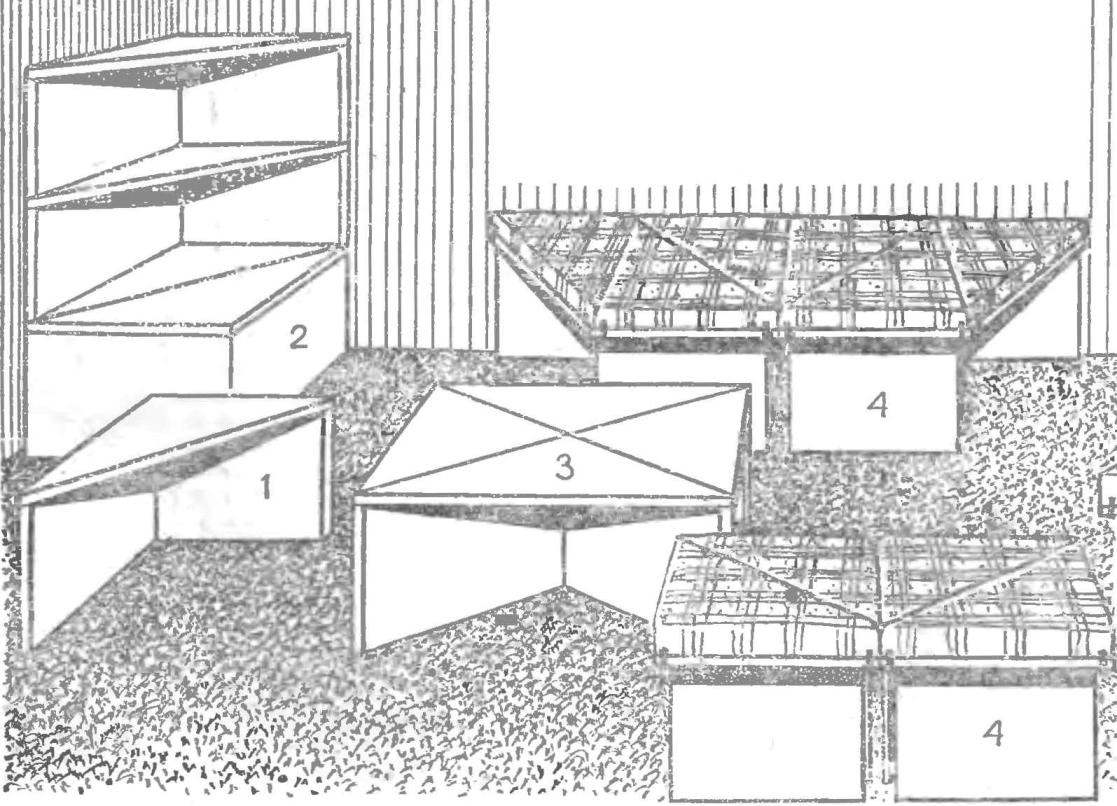 This version of the modular piece of furniture that allows you to make the different pieces of furniture, modern apartment, offers the magazine "Praktik" (GDR).
Here, the basis is not a cube, a pyramid, composed of three planes: two vertical and one horizontal side — cover. Vertical are rectangles with sides of 350 and 500 mm, the horizontal bar a right — angled triangle, the legs of which is 500 mm. Material for making can serve as chipboard (particle Board). Workpiece connect plug-in round thorns and glue.
The diversity of combinations with this module is more than the dice module. Judge for yourself. The first and the easiest soft stool or chair: just put on top of a pillow prepared for the cover, one of the pieces of furniture ready. If the top bar to do with a little "slouchy", so that the corners were slightly beyond reason, that they can throw loop pillows, sewn from the bottom at its vertices for fixing on the module.