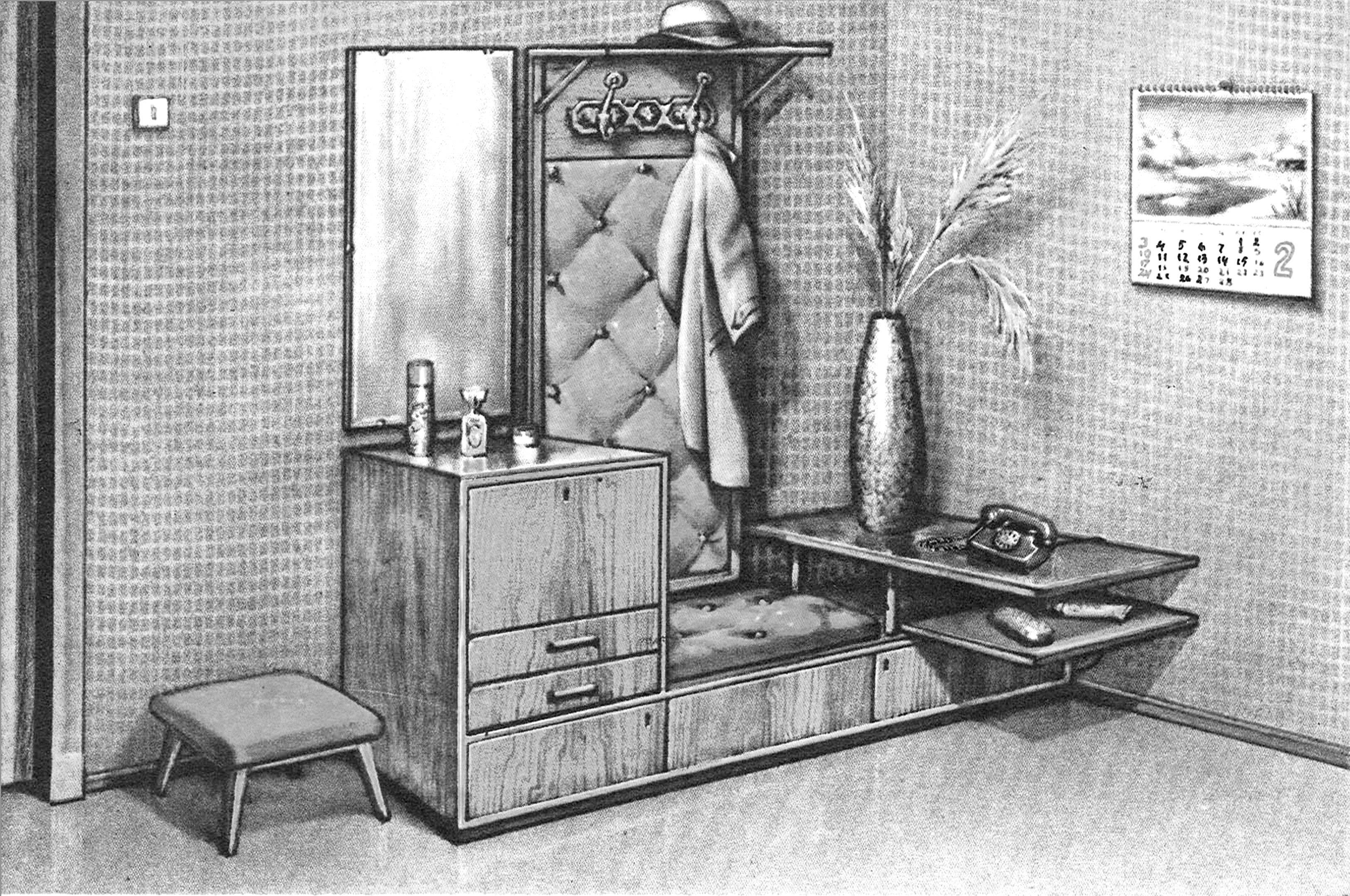 If you are facing a problem to create a cozy and, most importantly, cheap hallway, I suggest one of the variants of solving this problem.
As a basis we suggest to use the sideboard, the need for which has disappeared, or to purchase any size and price in a thrift store.
Transform a cupboard into the cupboard for the hallway as follows. First, saw off the top and side panels on lines 1 and 2, shown in figure 1 (hereinafter these will be used as a material for the manufacture of the table for the phone).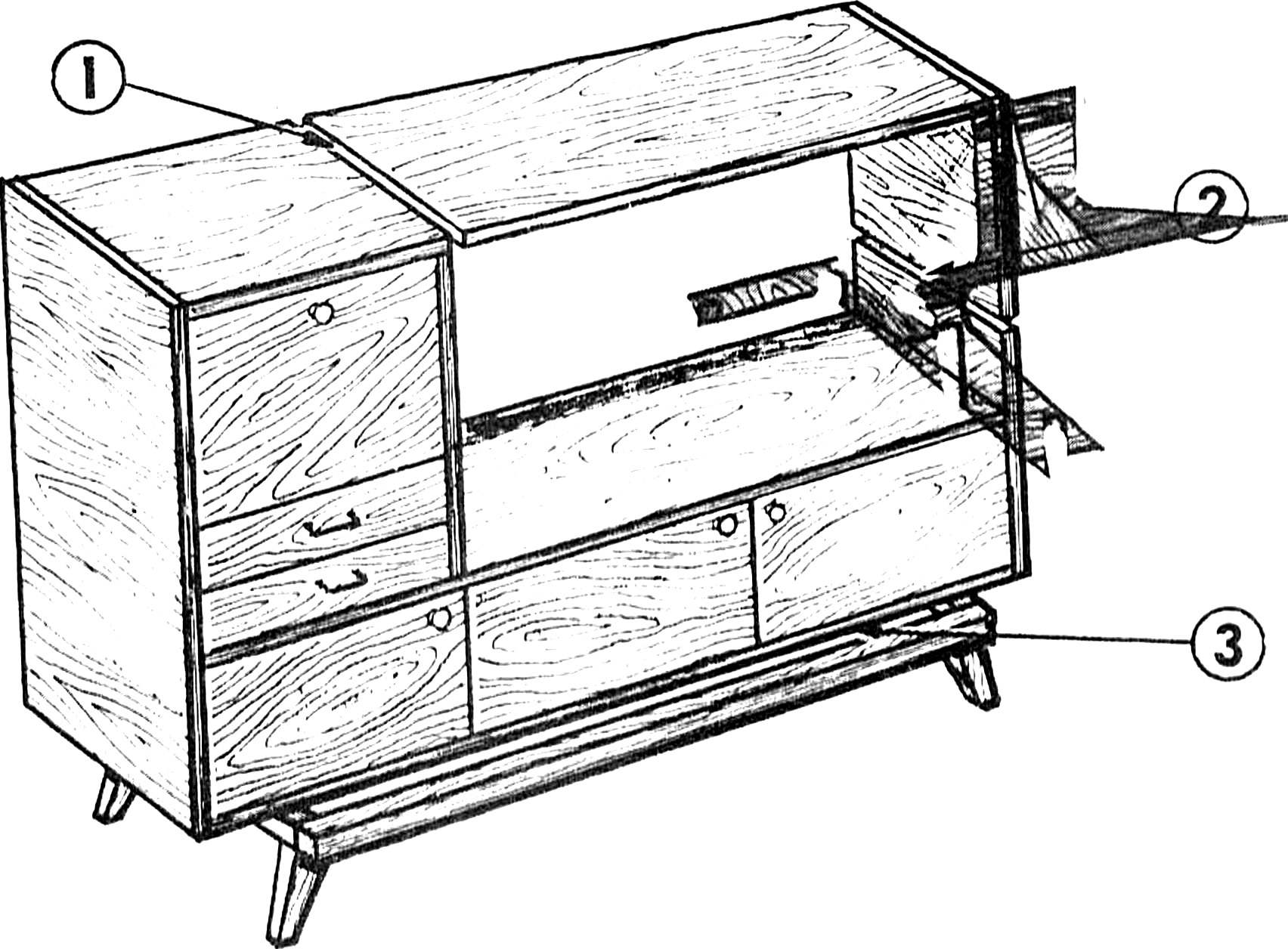 Fig. 1. Turning a cupboard into the Cabinet for the hall begins with the dismantling of the top and side panels (cut on lines 1 and 2) and base (separate from bottom surface 3).
Then removed the frame with legs, parts of which it is possible to make a comfortable Ottoman.