With the new settler clear: get an apartment, of course, seeks to furnish it with new furniture. Well, the one who starts the General repair of your old home, wouldn't he want updates? And it is here that both the first and second are in the same difficulty: how to reconcile the dimensions of a particular room dimensions offered by the furniture stores?
It's especially hard dealing with these issues when it comes to the hall; they often or tight, or uncomfortable. Therefore, it is important to all and the compactness of the structures, and the decision finishes that enhance the first impression of the home.
Not coincidentally, on a hall has to most independent searches home handymen: how to equip what decorative elements to use?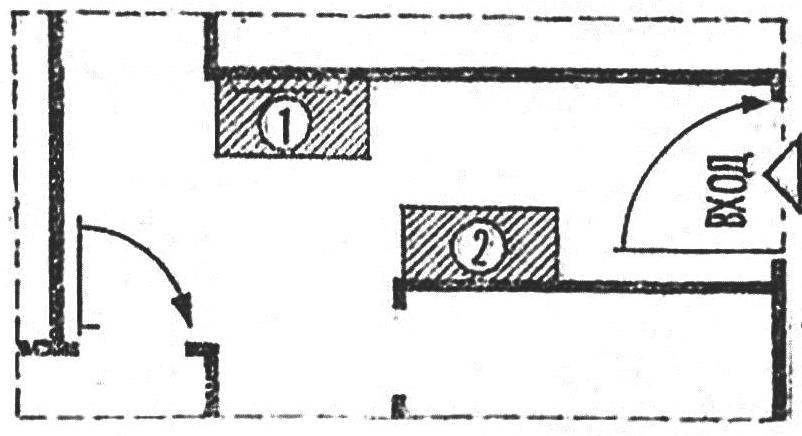 Plan hallway:
1 — mirror, 2 — hanger-closet.
Today we introduce two such options offered to our reader.
In a narrow hallway small apartments to arrange the furniture manufactured by the industry, is just impossible. I managed to equip it with a tiny room, not much "sitesnew" his self-made "sets" of two objects: hangers-closet and mirror with a shelf and drawers for small things. All items are adorned with decorative carvings, which gave microhole additional comfort.