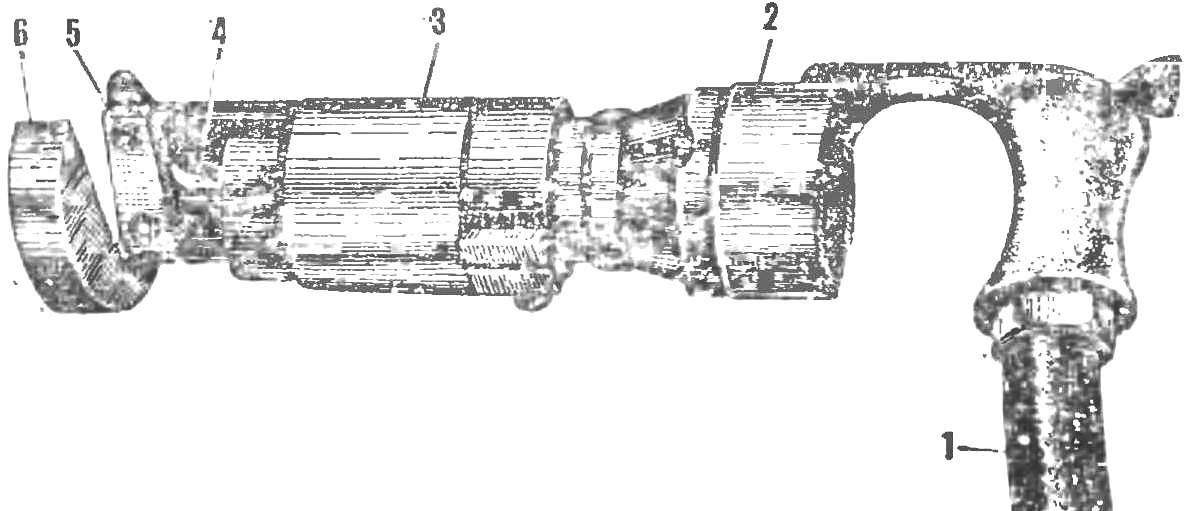 Simple attachment to the percussion pneumatic tools such as pneumatic type, 5K or 5K-MP offered by the innovator of the production Association "Znamya Truda" fitter V. Ivanov, allows you to execute some unexpected surgery — to cut through the metal.
Head-scissors:
1 — hose pneumatic, 2 — hammers, 3 — hull tips, 4 — blade rod, 5 — movable knife 6, the fixed knife.
PEEN hammers became the new tool of cutter stock, which, together with the fixed knife nozzle turns the hammer in the… scissors. They are easy to cut sheet material up to 3 mm thick and suitable even day to cut out the shaped workpieces. The productivity compared to existing cutting methods increases from 16 to 20 times.
Scissors reliable, easy to manufacture. They can be widely used when performing roofing, sheet metal, repair and boiler works.
Recommend to read
ARMORED KAMAZ
Local military conflicts and counter-terrorism operations of recent years has revealed the problem of resistance army transportation from destroy military units of the enemy, and also...
IN HIS NEW ROLE
If old tooth brush a sharp knife to cut the bristles to drill in this place two holes for the mounting screws, and the handle, holding it over the steam, bend the arc, you will have...