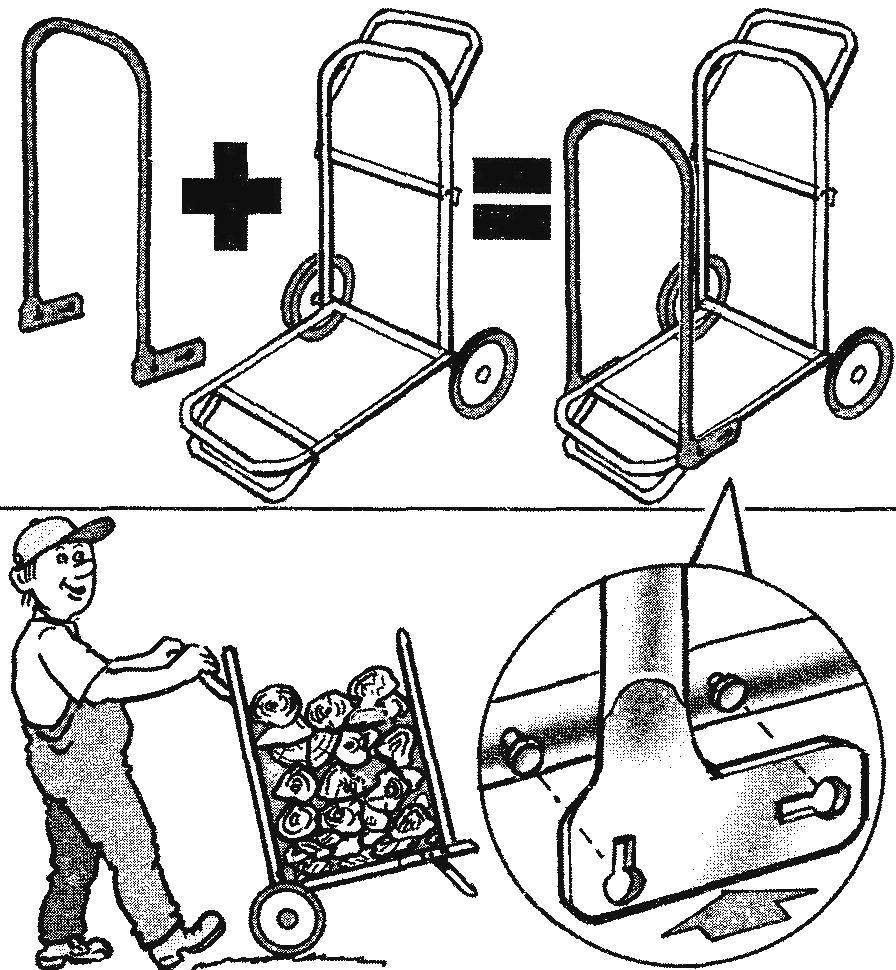 Usual shopping trolley is easy to adapt for transportation of bulk household items, if using metal corners or tubular elements from the old clamshells to increase cargo area, and if necessary to build also the front wall, as shown in the figure.
Recommend to read
TRIANGLE TRUCK
If you don't have a truck to transport the suitcase, it can be easy to make it on their own. To a wooden plank (15Х10Х360 mm) attach two small wheels, and the other two straps (5Х40Х630...
HANGER TUBES
If on the shelf in front of the mirror in the bathroom felt cramped, to get out of the situation you will help colored plastic clothespins. They can be hung on the wall tubes of...