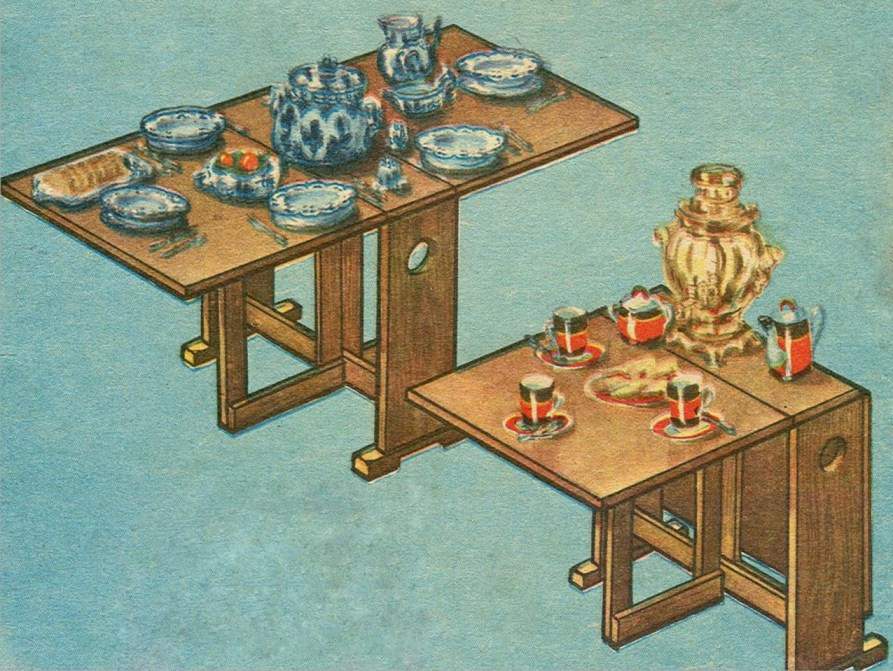 In a small room dining table standard sizes — already a hindrance. Much easier if in the off position, its surface could reduce to, say, fold to the size of the narrow tables occupying very little space against the wall. The middle part is a reference: to it are attached the descending wings and frame stand.
Items must be very carefully customized to the table was sustainable. Sidebar-the wings are firmly attached by hinges to the average bedside table. Frames are mounted on hinges or card loops.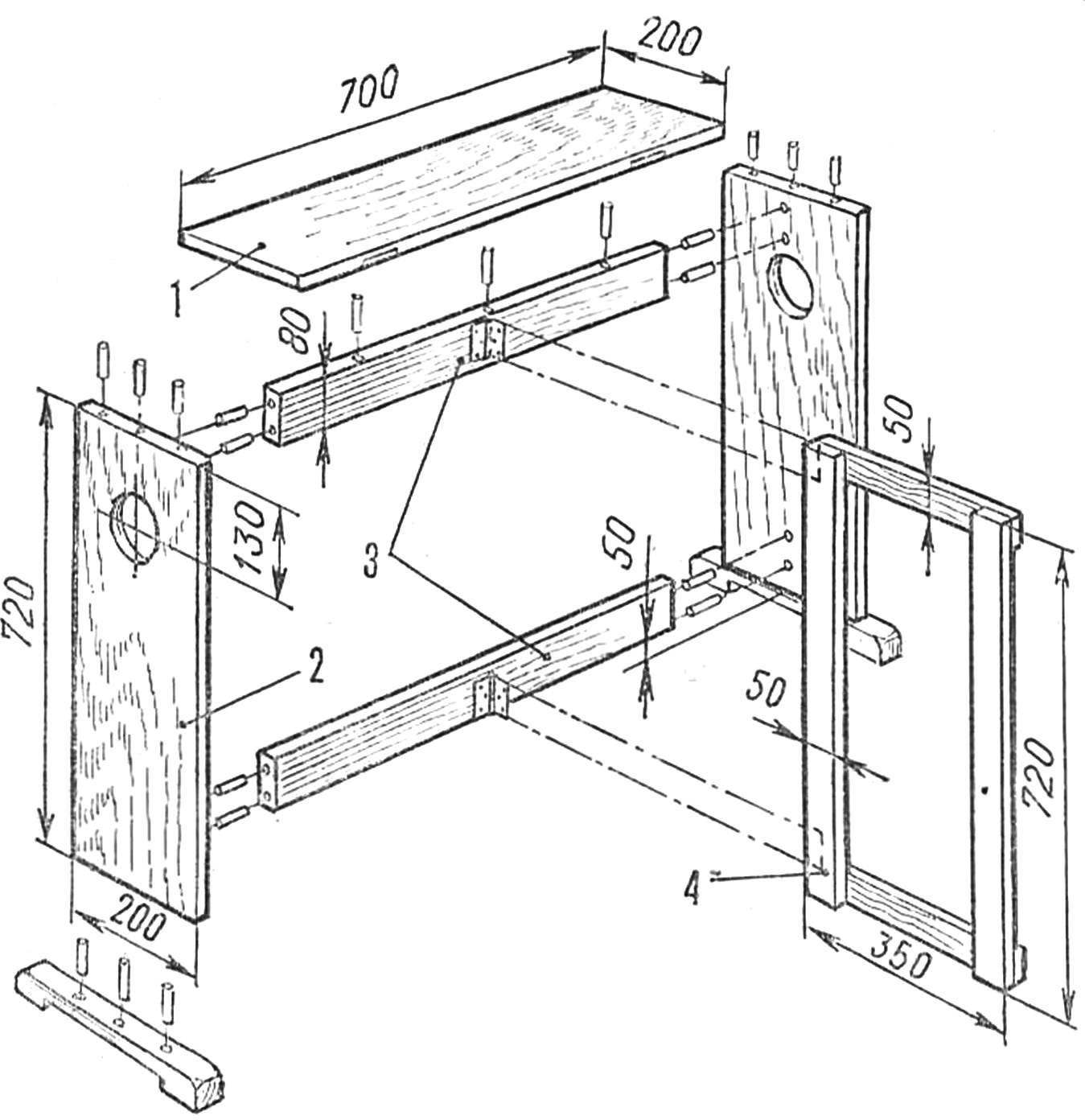 The reference

part of the table:
1

— top panel 2

— side

panel 3 — connecting rod with a hinge part, 4 a — frame stand under the falling wing (not shown).
Acceptable dimensions of the folding wings 550X700 mm. In the expanded view get the countertop area 700X1300 mm, which is sufficient for 4-6 people. In the folded embodiment, the table has dimensions 220X700X720 mm. the thickness of the countertops and side racks — 20 mm. the Surface is treated the color of the furniture in the apartment is covered with plastic, veneer, polished or varnished.
L. MATTHIAS, Germany
Recommend to read
UNIVERSAL CLASS FЗВ
None of the types of modeling to the apparatus is not presented at the same time so many conflicting claims as to RC jumper gliders. Imagine that you need to design a machine that...
THE COMB OF THE ROOF
Fall on the roofs of garden houses and cottages, indoor wavy slate, accumulate a lot of fallen leaves. Wet she sticks and prevents the gutter, and in the winter and spring immediately...