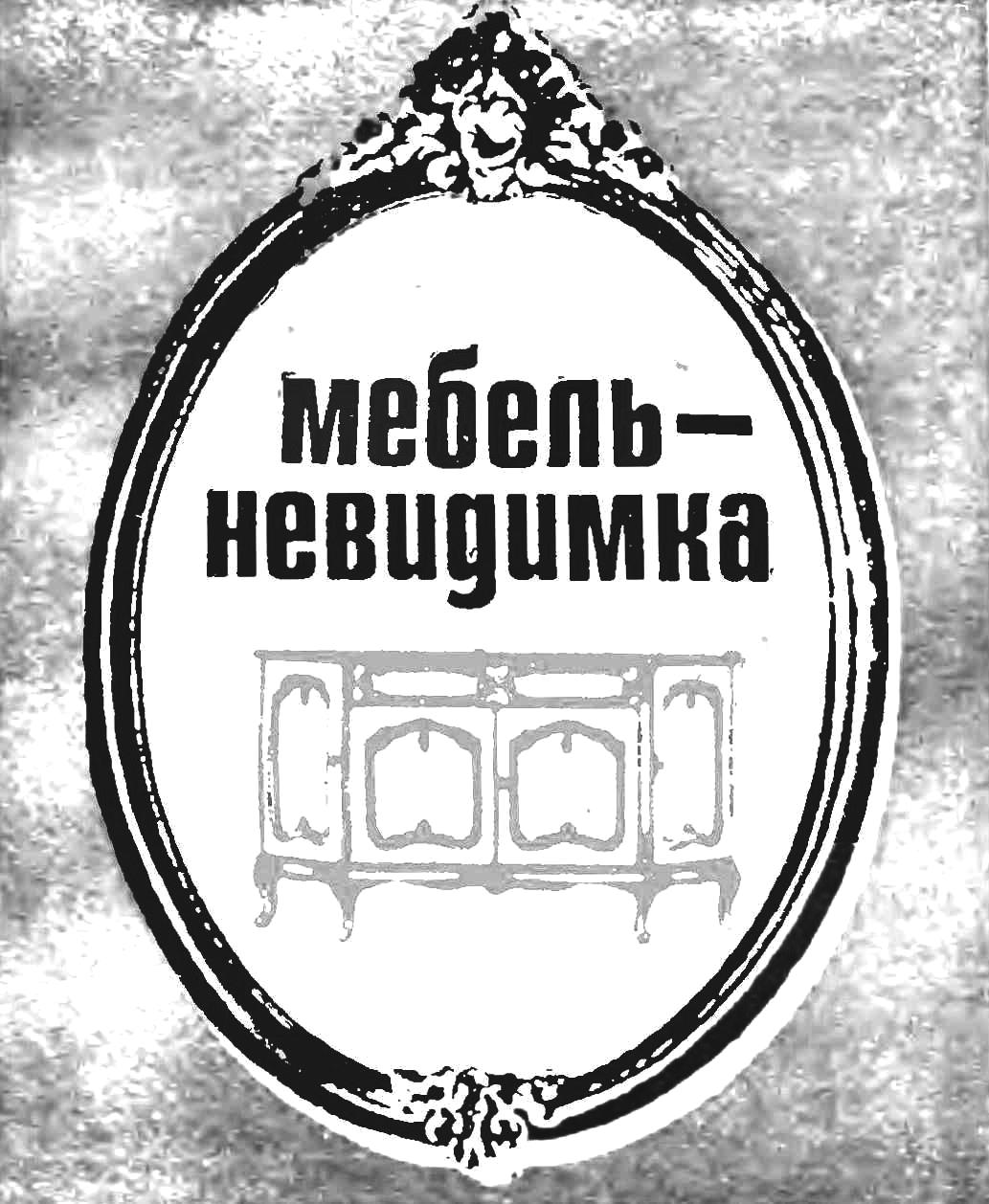 To create the greatest comfort and spaciousness in the room, especially in small apartments, it is possible to produce just such a "set" (Fig. 1), which I called "UNIVERSAL". It's enough to have a small set of tools: axe, handsaw, plane, chisel, and hammer, as well as inexpensive and available materials: boards, plywood and foam.
UNIVERSAL has the following advantages over conventional furniture is manufactured by our industry, one is a Suite and the large bookcase, Desk with chairs, a Cabinet for stationery, a roll of drawing paper, etc., an inclined table designer, table for Ironing, comfortable and spacious double bed.
In addition, "UNIVERSAL" features: safe for documents, shelves for different things, separate cupboard-table with drawers that serves as the front head of the bed and abutment for the pillows.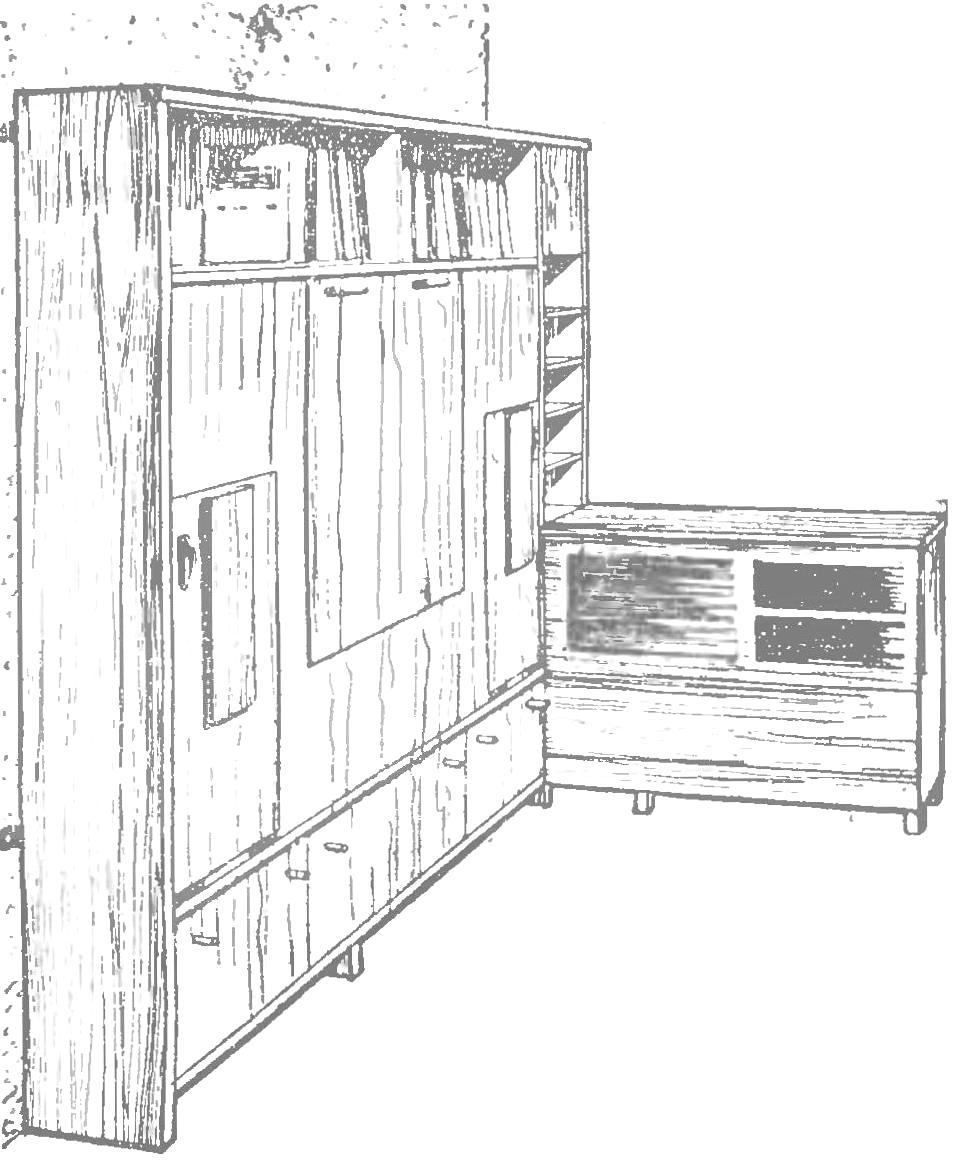 Fig. 1. Set "Universal" side table, General view.
The size of the structure allow to install it in any wall of the room, without occupying a large area.
The dimensions of the "UNIVERSAL" is: assembled: 240X170X25; unfolded (bed): 190X100X65.
Bed, table and chairs "UNIVERSAL" is lowered and raised manually and secured by means of any simple clamping device.
In my version of the raising and lowering of the bed is a mechanism that operates with single-phase reversible motor power 0.25 kW.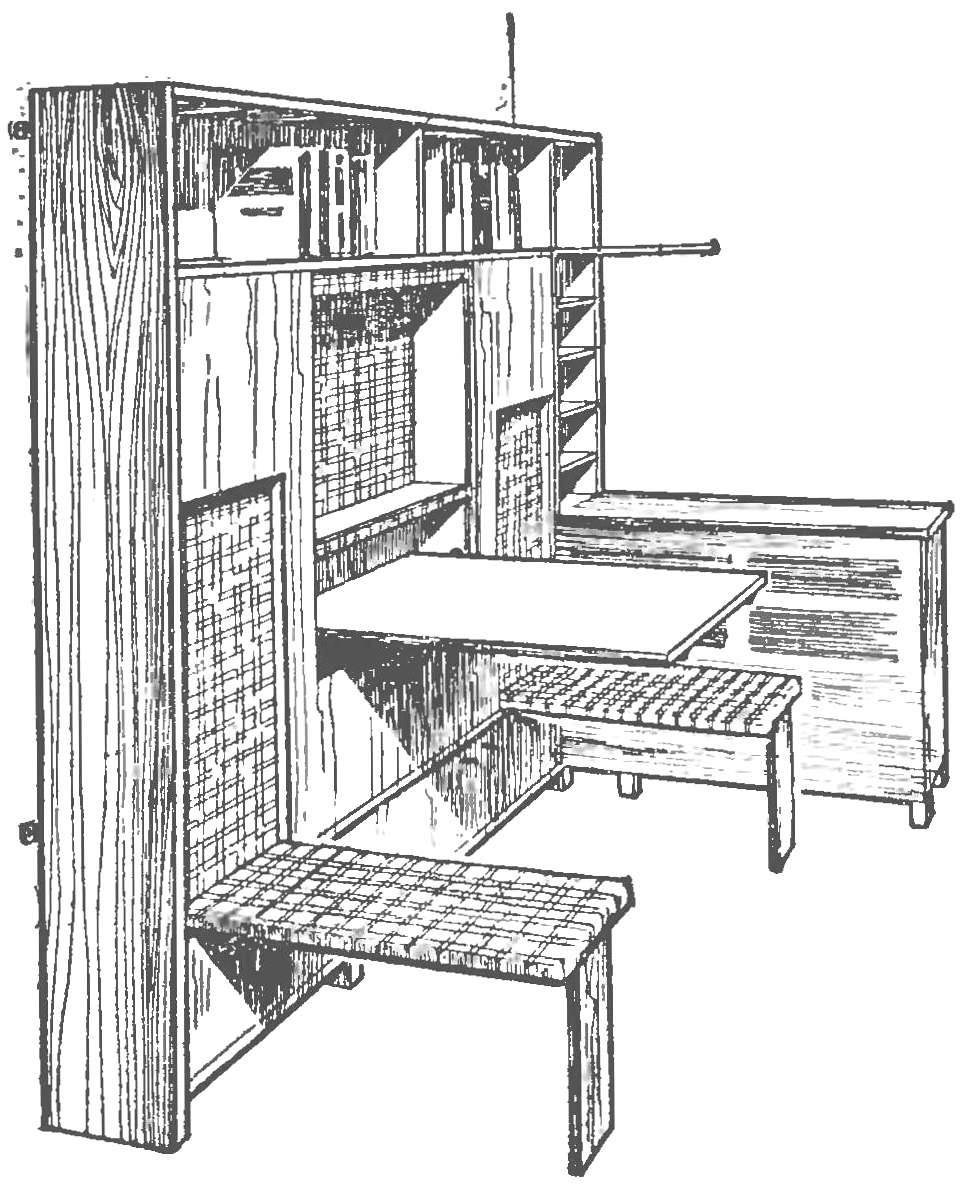 Fig. 2. Option living room: folding table and chairs.
Costs a bit to move the statue, installed on buttons, magnetic starters, and motor turns on. Stop the bed at the top and bottom position due to limit switch.
When motor failure or power failure, the lifting and lowering of the bed is made by hand.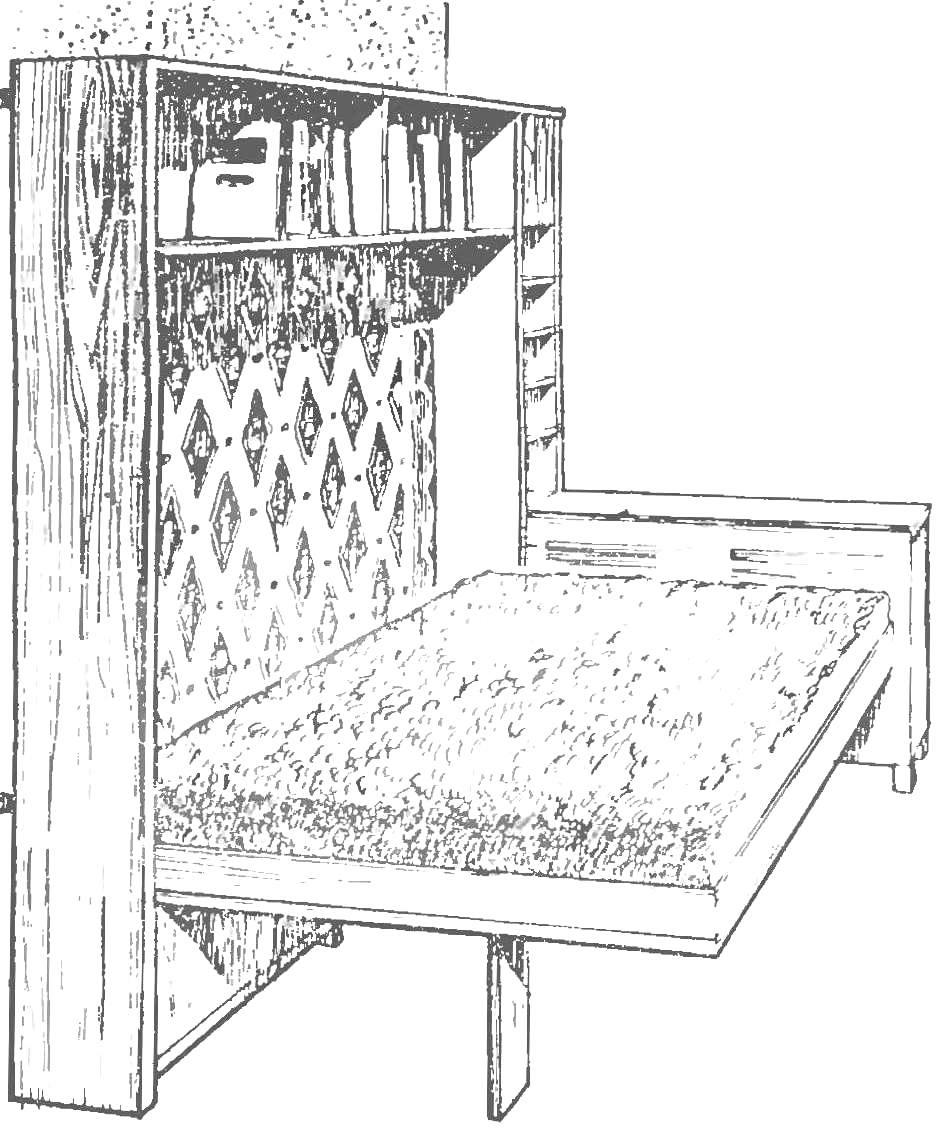 Fig. 3. Option "bedroom" fold out bed.
For damping vibrations during operation of the mechanism under the vertical side plates of the frame placed cushioning material is foam or rubber.
Foot of the bed and chairs is fixed by hinge joints and are always in a vertical position.
M. ZINATULIN, Dushanbe
Recommend to read
"DREAM" – A CAR PRESCHOOLER
Dream... How can she be the child? I was 5 years old. Father Andrewski, the boy next door, buy somewhere a used pedal car (our industry at that time, in my opinion, were not allowed),...
VOLVO S80 2,9
Firm Volvo in 1998, has chosen the Moscow international motor show for the premiere of his new sedan VOLVO S80. This car is rightly called the flagship of the company. The fact that the...