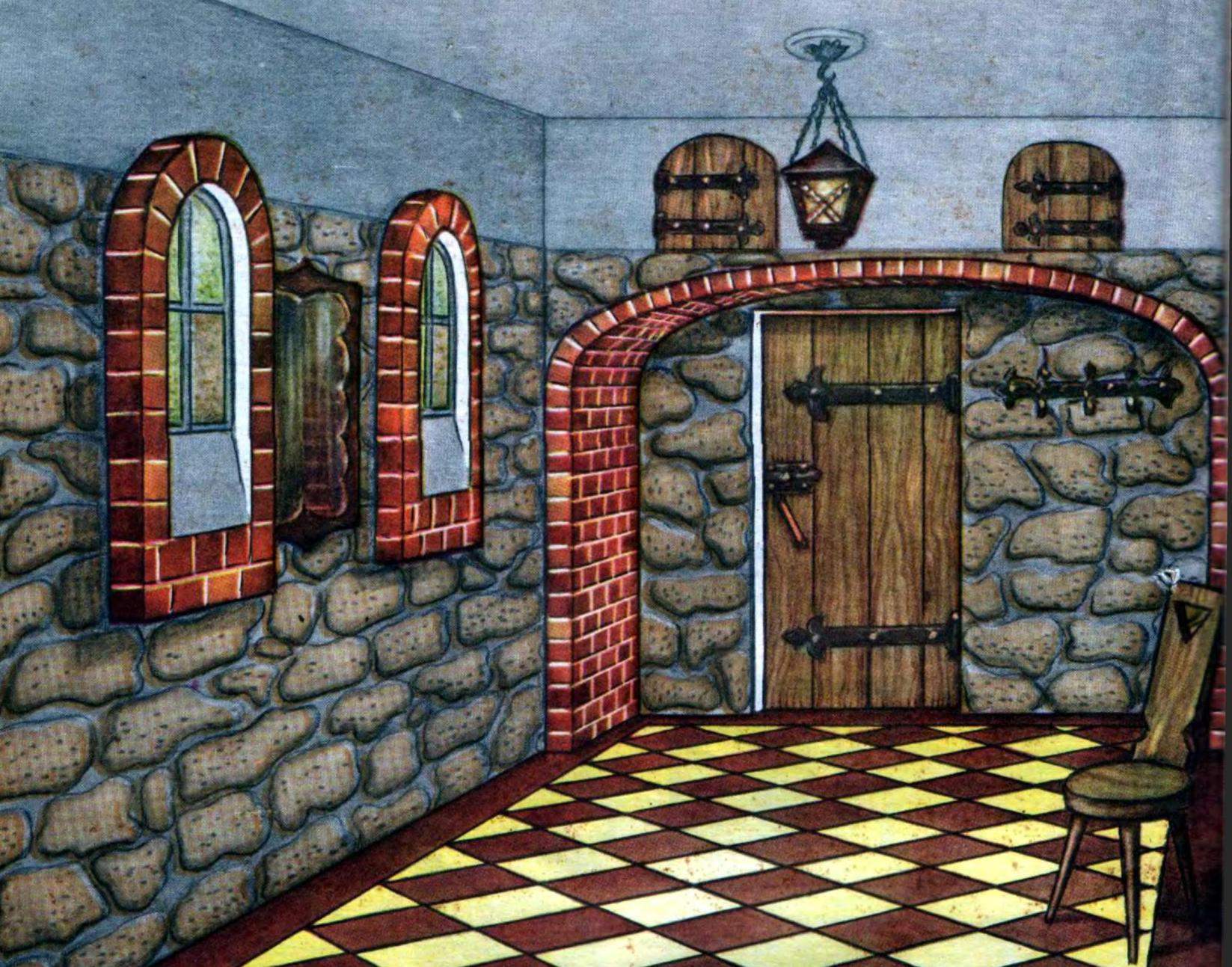 When I opened this, the most usual door of the model apartment I was not in a normal hallway, and… However, in order. Inside the door was as if hammered together from thick oak, the dark time of the timbers, caught blued loops with zip ties. From the right of the entrance two narrow Windows streamed the light of day, Aza patterned glass lurks some kind of "medieval" landscape… In the wall between the Windows a mirror in a frame of beaten copper.
Over the door — supporting ceiling arch, built of brick, on the left, glazed coloured stained glass door, right — baggy, solid oak timbers, the same as the front door hinges-screeds — the door leading nowhere… Well, of course, laid with rough stone blocks of the wall. "Castle" entourage complement the lamps with wrought iron frames, simple mats on the floor and some places on the walls.
Such was the first impression from the unusual hallway the usual city apartment. The friendly owner explained that the refurbishment took him not so much time — no more than two months, and that the work was not every night. The cost it took minimal — all made from waste wood, scraps of plywood, pieces of fiberboard and thick cardboard.