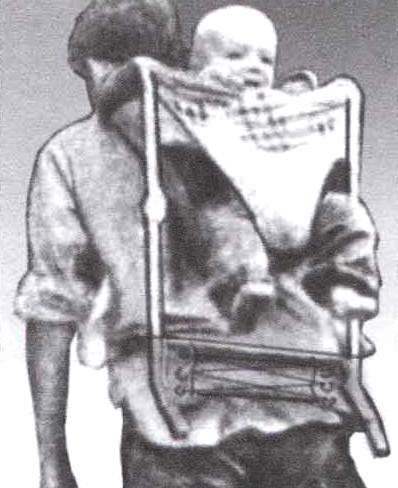 Lovers of travel and tourism would like to take your small child. But kids can't walk: because when an adult makes a single step, they take three and get tired quickly. However, if the Pope on the back will carry the baby in a comfortable "chair", then the family can decide on a long journey. In attached, like a backpack, the lightweight seat made of thick cotton material, you can carry a baby weighing up to 20 kg.
However, this practical backpack offered by the Hungarian magazine "Earmaster", can be used not only for camping. For example, if the apartment is in a new and not very comfortable area, which is difficult to bring the stroller, in the baby nursery can be delivered in a backpack. Manufacturing it, assembling, stitching and seat belts can run in the family together.
Light frame
The frame of the backpack (1) is made of aluminum pipe external diameter 19 mm internal and 17 mm, a length of about 2000 mm. the Frame is bent using the template from the boards. The material is easy to bend without heating; in extreme cases, may slightly deform.