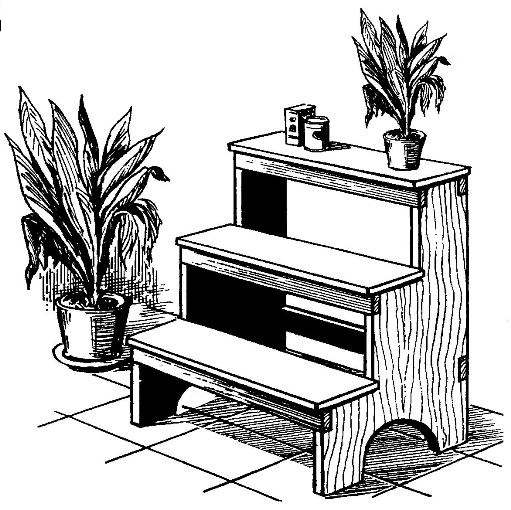 The flower there is one "scary" term monsters. The so-called large plants, able to compete with the growth of the person.
With the improvement of living conditions among fans of indoor plants "monsters" are back in fashion. Become popular almost forgotten ficus, "Teschin language" and other tall and large leaf plants for large pots which modest "living space" of the window sills is not good. Require special supports, slides, benches.
But the aesthetics of modern interiors makes him special requirements: it is difficult today to imagine the room with a beautiful set of popular early podsvetkoy stool.
More organic looking slide for the colors offered by the Hungarian magazine "Earmaster". It is a kind of three-tier bookcase, simple design which makes it available for self-production.
To assemble a bookcase from the panels and auxiliary elements, cut from chipboard. Moreover, the whole structure should be painted with oil paint, which is less afraid of moisture, which is inevitable when watering plants.