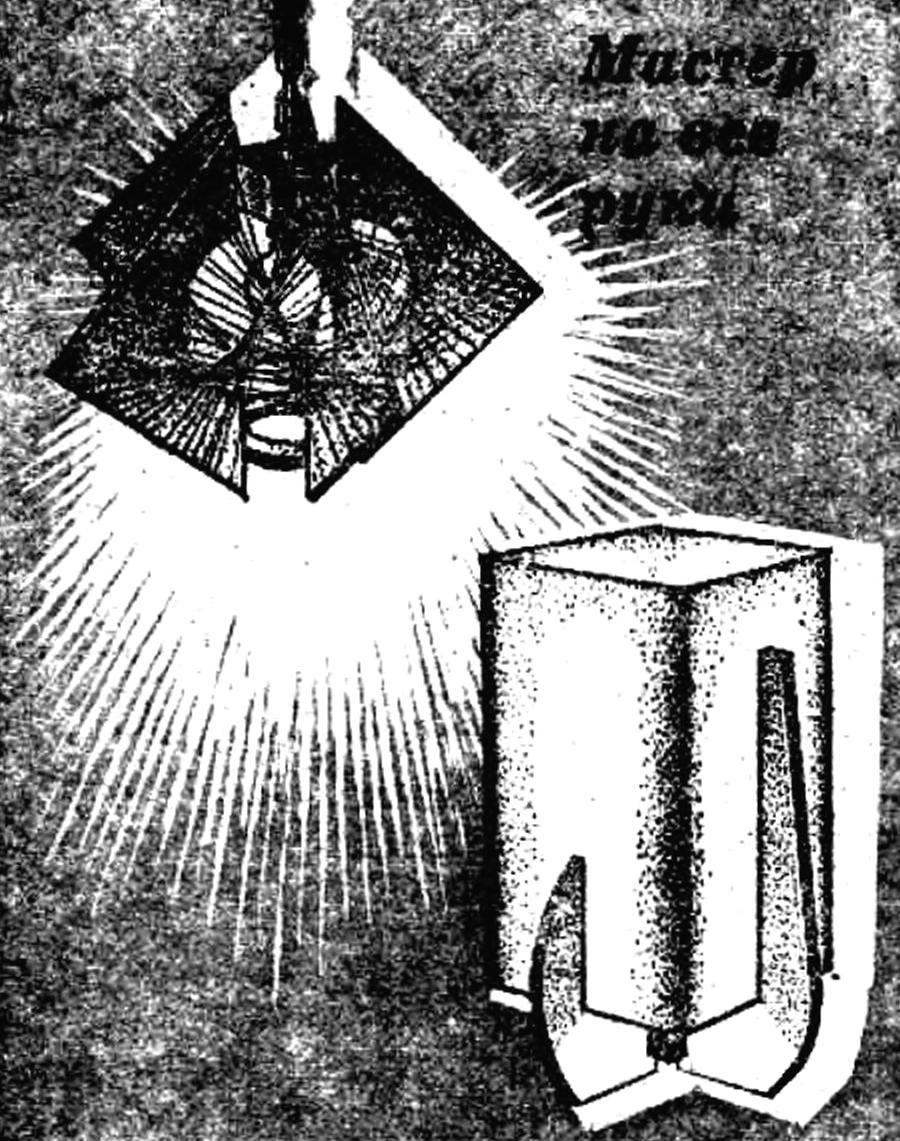 Many household items is easy to do with their hands. This furniture, and fixtures for kitchen and bathroom, and original details of the interior hallways and lobbies. No exception and lighting. Actuated even at home, they will look no worse than the serial favorably differing from the last by its originality. In this collection we offer you two easy to manufacture of the lamp, which can be made from readily available materials.
LAMP-PENDANT
For its production you need only a sheet of translucent plexiglass or polystyrene and fishing lines. Of course, you will need some skills, but they will hopefully appear in the process.
First from a sheet of plexiglass in accordance with a pattern to cut blanks of parts of the lamp. This is best done with a box cutter, sharpened the old blade. The Central hole, you can choose "centralism" on a drill press. If this is not possible, I suggest to use plumbing scribing compass. Sharpen one of his legs in the form of the cutter and resting on another in the through-hole Ø 1 mm drilled in the center of the square, parasite annular groove. Widening it to half the thickness of the sheet, turn it over and parasite the groove on the other side.
The next operation — cutting each of the three blooms on two triangles — you can do it using the same cutter. Face plates gently abrade.