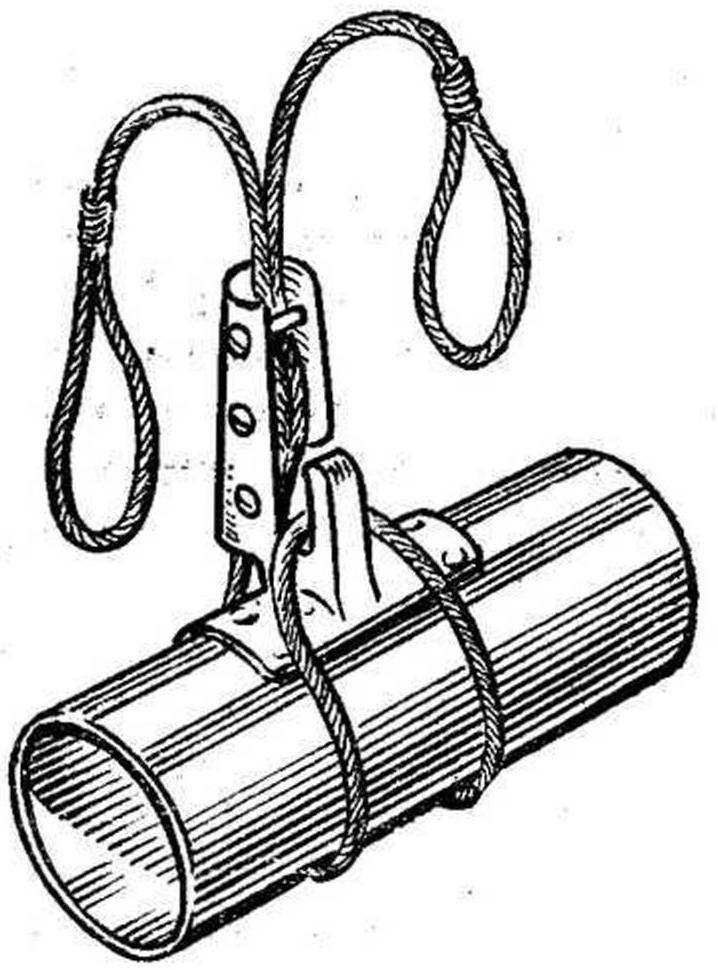 What kind of "aerobatics" not started accidentally discharged the cargo to be hoisted, it will reliably keep a simple but effective lifting device, manufactured by the Leningrad pioneer D. Potemkin. The device consists of a loop sling and guide the rifle with a basic platform and hook. A sling is passed between the replaceable pin of the rifle, grabs the goods at the place of the intended center of gravity and jumped on the hook.
This apparatus differs from other designs of hoisting devices not only because it provides improved reliability of fastening of cargo on a sling, but also because it allows you to control its position in the air when applying to the unloading place of installation.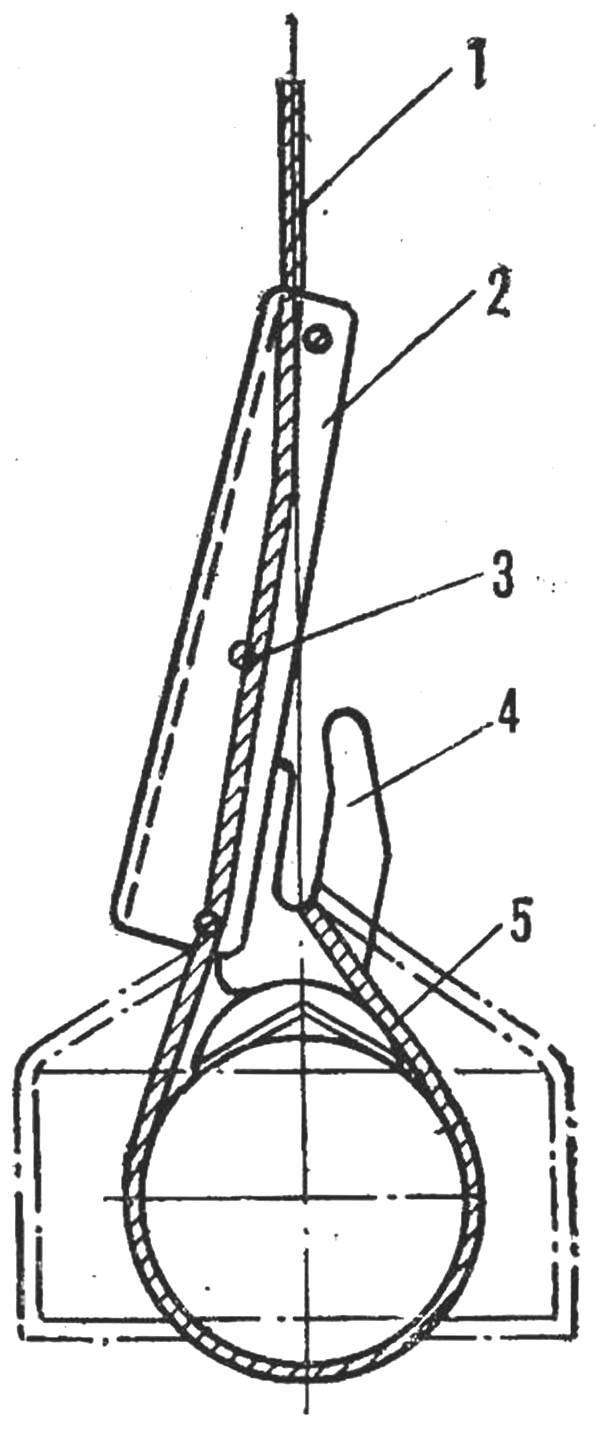 Slings with a carabiner:
1 — tether, 2 — rifle, 3 — pins, 4 — hook, 5 — Seating area with a rubber cover.
Slack in the line selected when lifting. While the load area of the carabiner is pressed against the cargo, stabilizing it in a horizontal or inclined position at a predetermined angle. This allows you to use the device not only during loading and unloading operations, but also in the performance of such complex types of installation work, as the installation of cargo in the desired inclined position.
Such a
hoisting device may find application in various sectors of the economy.
Recommend to read
"LANE! VIRA!"
In the old humorous song about children's aptitudes and interests it was argued that if girls are made of bows, wrappers and ropes, boys, from screws, bolts and gelecek.   In...
"ETERNAL" BRUSH
In various treatment machines, cleaning the role of the washcloths make circular nylon brush. But making nylon circles and repairs them after wear synthetic bristles — a difficult and...