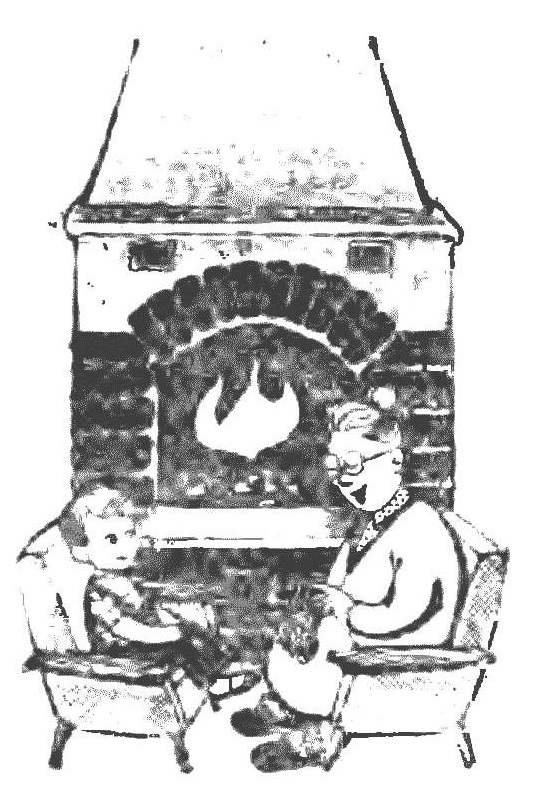 Although the fireplace does not relate to the effective heating, it will always be a welcome element in any interior: whether to compare heating radiator with a cozy warm fire? Therefore, for most, of course, the question is not whether to have a fireplace or not, and where and how to embed.
Put fire — a true art, a modern development of which, oddly enough, has exceeded the experience of most of the old masters.
The variant which is proposed here, developed in Bulgaria and published in the journal "Guide for myself." It has a number of advantages over traditionally common design, but most importantly, it can make the house master. The "secret" is that the inner part of the furnace is a metal body, which is the right cutting easy to assemble and ensures precise conformity to the configuration of the combustion chamber and dymosbornik parts, which eliminates the possibility of error, usually irreparable with conventional masonry.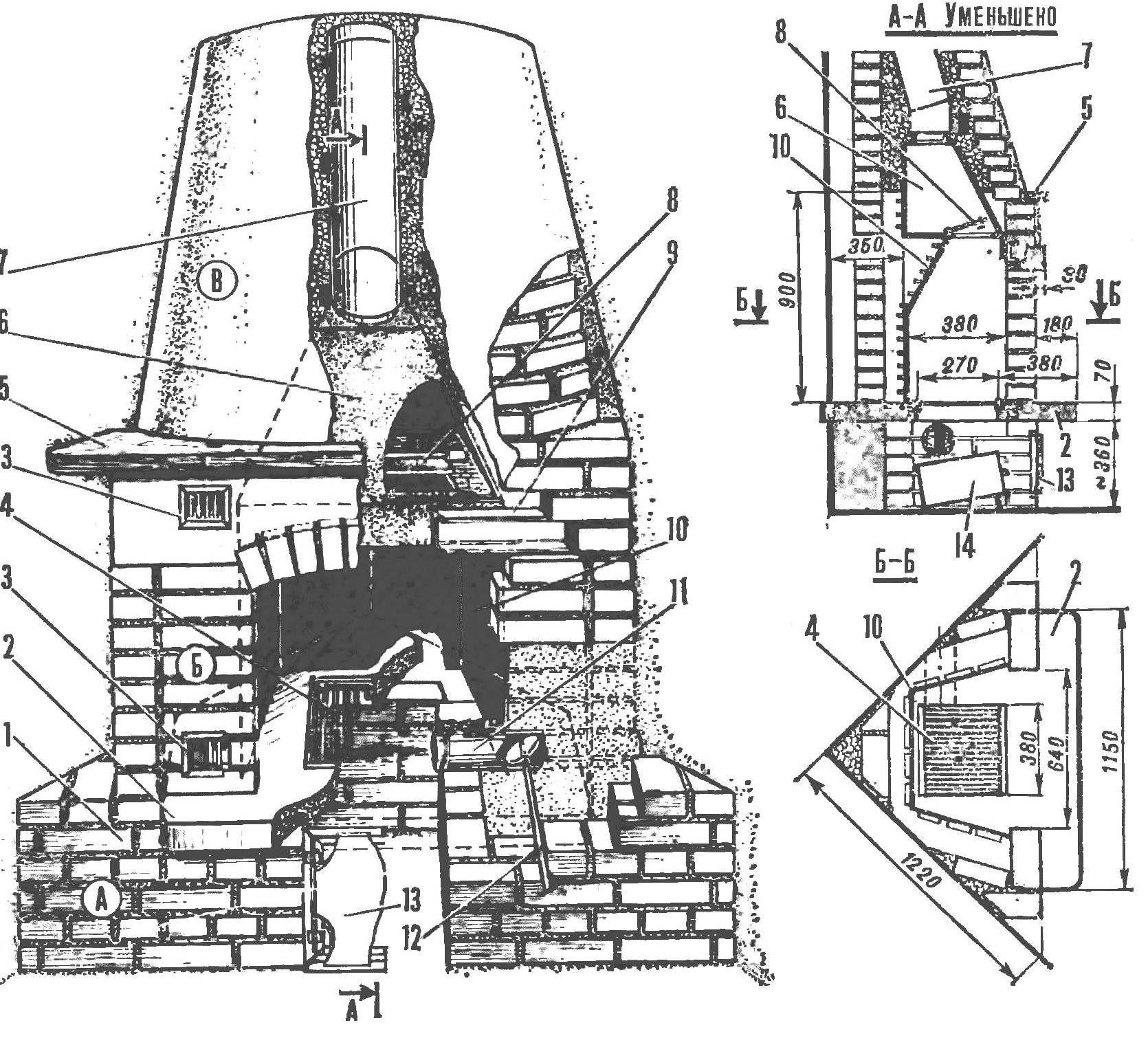 Fig. 1. The scheme of the fireplace:
I — brick building, 2 concrete pad, 3 — grille duct, 4 — grate furnace, 5 — decorative Board, 6 — cone smoke box, 7 — cylindrical spacer tube, 8 — valve furnace, 9 — channel, 10 — metal body topkin, 11 — pipe-duct, 12 — handle flap blew, 13 — door oral slobodnica, 14 — yashik-zooborns; a — Foundation B — middle part, In upper part of the fireplace.
After the metal housing around it with some indentation is laid out a fireplace of any shape, with any arrangement of external elements — all depends only on skill, availability of materials and artistic taste of the master. In this case, we present a corner fireplace. It is a small place — 0.75 m2 and fits well even in a modest area dwelling.
Consider a double wall that allows cold air from the room, passing through the bottom hole, the heat from the metal walls of the furnace and is hot to go through the top hole. So after only 10 minutes after the kindled fire, in a room noticeably warmer. To radiant and convective heat transfer increases, which increases the heating capabilities of the device when the same amount of firewood. To not pick up the heated room air to maintain combustion under the grate provides the air supply from the environment. Here is a box for collecting ash.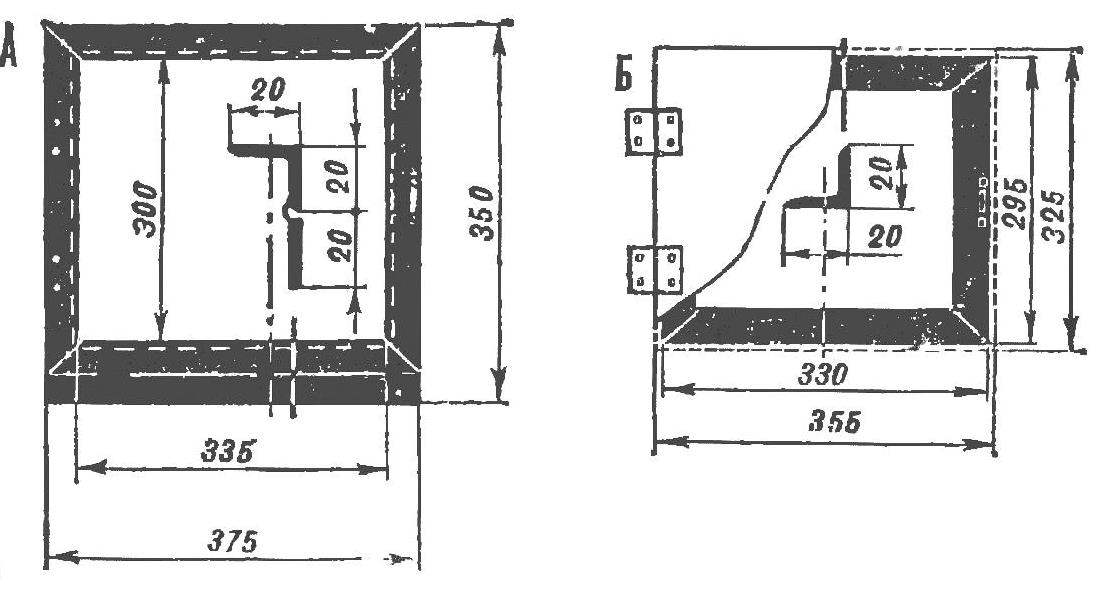 Fig. 2. Frame the pharynx solobaric (A) and the door (B).