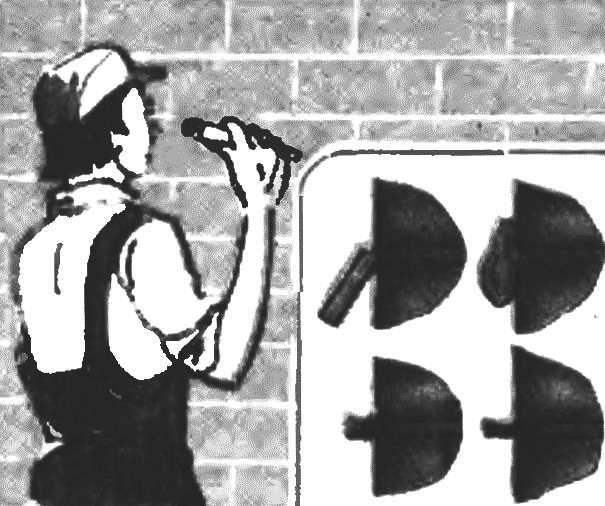 The appearance of the brick buildings depends on the quality of bricks and the decoration of seams. Of course, the professional masons for finishing seams using a special rasshivkoj not samedelman. But they can be replaced with aluminum angles, pipes and plates or standard sponge — for getting joints "saltlick".
Recommend to read
AND EVEN CRAYON
As you know, along with the obvious positive properties of the collet legs of a compass also has its drawbacks: requires the stylus is of a diameter; and if it is broken — remove it not...
CAN BE BRIGHT, CAN FAINTLY
Want to improve your capital on the lamp. Say equip it with a dimmer glow (which is especially important when watching television), and compactly built-in outlet, resulting in the...