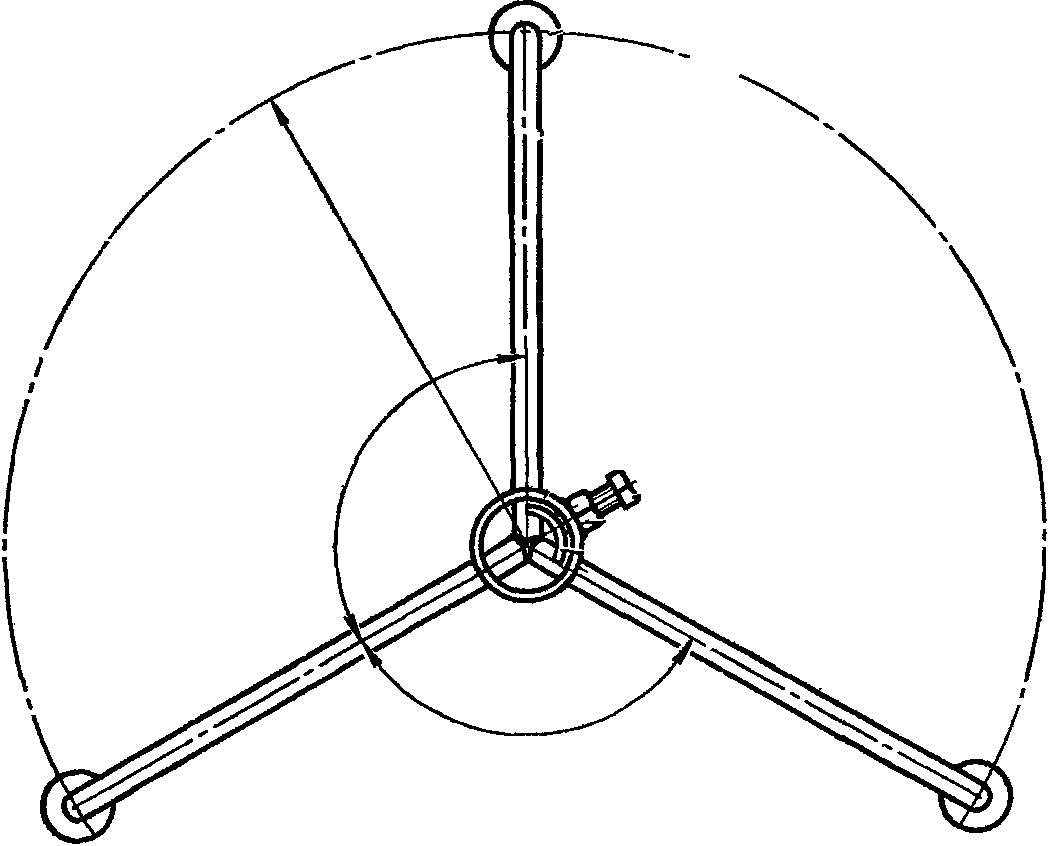 For the Christmas tree offer a stand-technoise, which will serve not only the holidays, but all year round, in a variety of life situations — for fixing of racks, poles, etc., not to dig in them in the ground.
For home handymen — lovers to work with metal here is the drawing of this stand, which is quite clear and its design and even production technology.
For the legs used thin-wall steel pipe outer diameter 12 mm, from the old beds, and the housing and lining — thick-walled segments of water with a diameter of 45 mm and a wall thickness of 2.5 mm. For the manufacture of a lining cut from the same tubular workpiece longitudinal third part and bent it to the outer radius of 20 mm.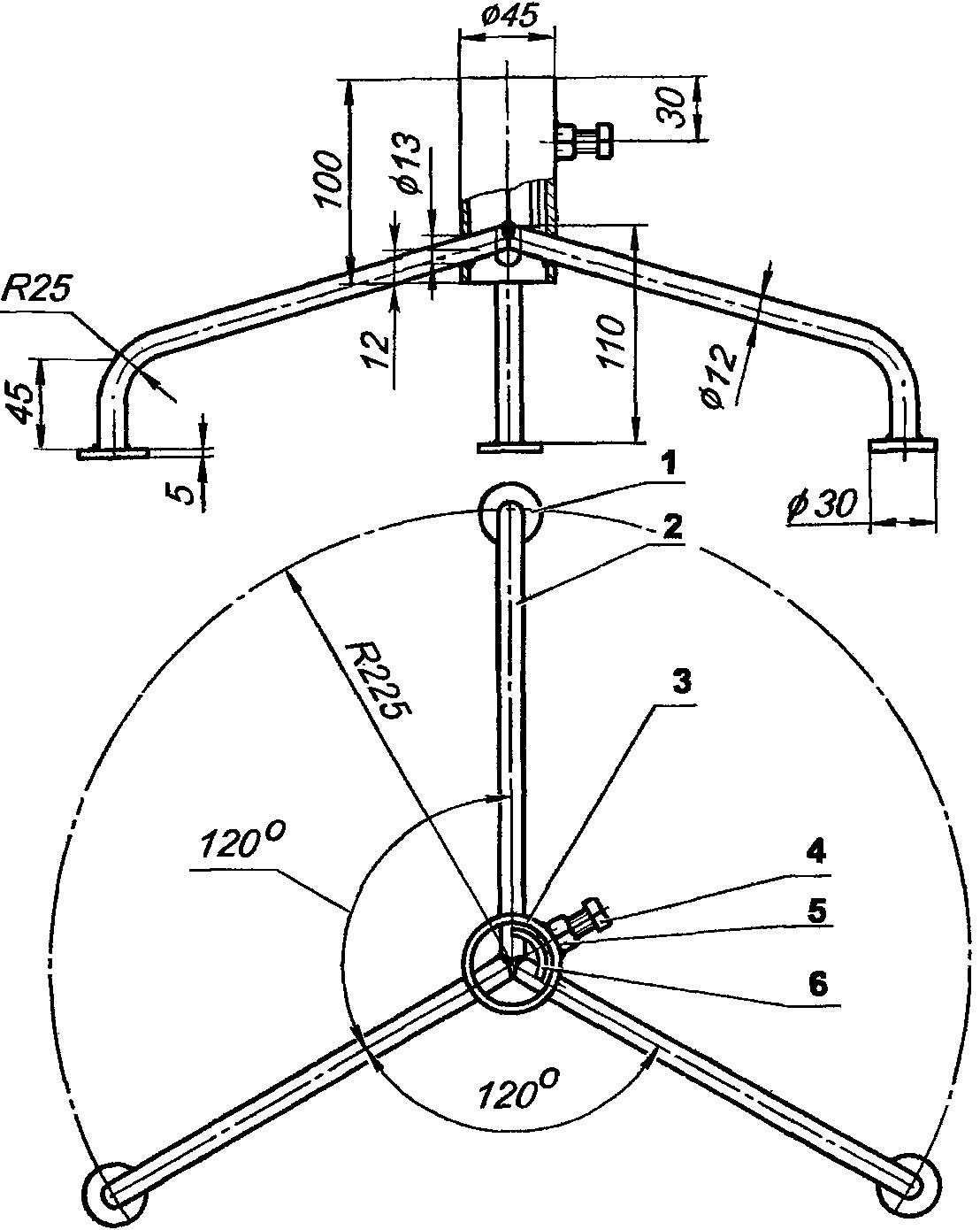 Stand tripod for Christmas trees:
1 — thrust bearing (3 pieces); 2 — leg (tube Ø 12×1, 3). 3 — housing (tube Ø 45×2,5); 4 — clip (bolt M10); 5 — nut M10; 6 — lining (pipe Ø 40).
As a clamp for the lining used the M10 bolt with the same nut. The nut was welded to the housing, pre-drilled a hole with a diameter of 10.5 mm. the Lining to the clamp not welded — to fail it will not allow the converging inside the enclosure legs. As glides to the legs used furniture (wide) washers.
In washer-thrust drilled near the outer edges of the small holes (diameter 6 mm) — if necessary, through them, the stand can additionally be attached with screws to a wooden base (floor) or pins of wire, to the ground.
A. MATVEICHUK, Zavodoukovsk, Tyumen region.
Recommend to read
WHO IS FASTER?
Our magazine has already told about this exciting game, made on the electromagnetic relay (see "M-K" №1, 1976). And today hams instead of contact devices are widely used in their...
THE ELECTRONICS ON THE MOTORCYCLE
Revved the motor, the motorcycle abruptly jumped up and rushed forward. The neighbouring village was what half a kilometer, as suddenly go haywire motor... to Prevent such surprises...