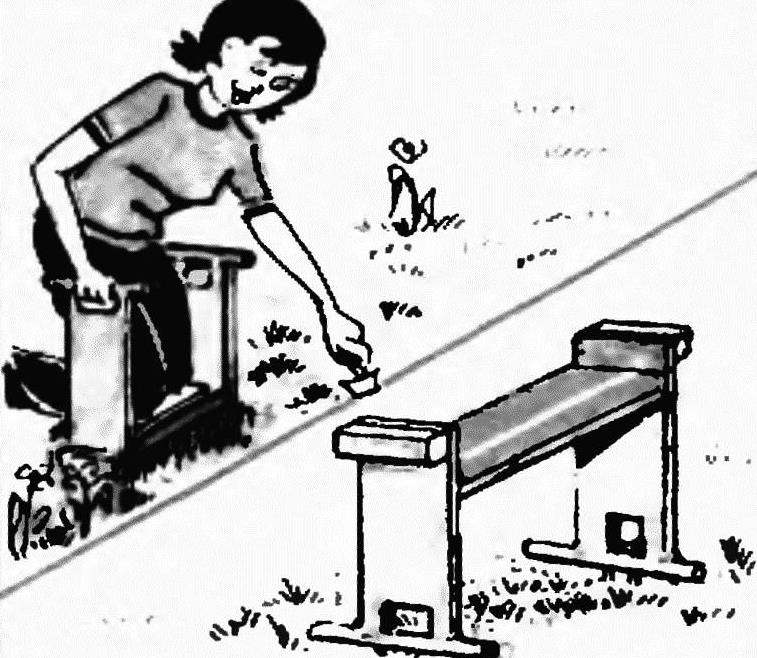 The stand, shown in the figure, will help you while working in the garden. Thanks to the speakers on the bottom legs it can be placed almost in pubol the mast without fear to spoil the sprouts. Attached also the bottom foam cushion will come in handy after work — upside down stand PR rotates in the stool.
Recommend to read
THIRD HAND
When working with such sensitive measuring instrument like micrometer, it is necessary to hold it with two hands — and what to hold on to what is measured! A kind of third hand may be...
BOX GARDENER
Use any small box or put together a specially — is a great help to someone have a lot of mess in the beds. Such a box will serve as a convenient bench, and as a tool kit.