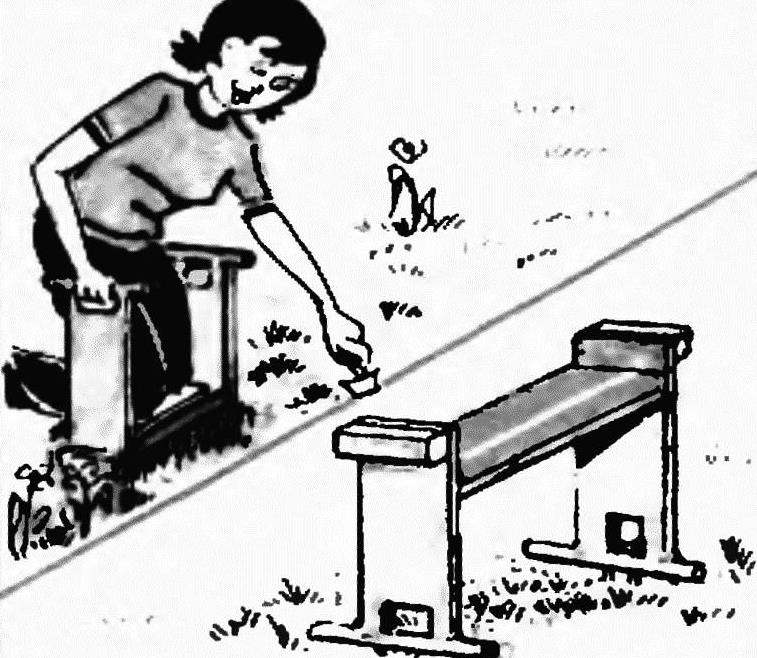 The stand, shown in the figure, will help you while working in the garden. Thanks to the speakers on the bottom legs it can be placed almost in pubol the mast without fear to spoil the sprouts. Attached also the bottom foam cushion will come in handy after work — upside down stand PR rotates in the stool.
Recommend to read
AMENDMENT — MILLIMETERS
In a number of traditional home devices such as a receiver and a photo or a movie camera, TV, VCR — all the more familiar and even normal becomes a typewriter. And with all the variety...
IN THE SKY ON THE "THE ENERGIZER"
Electrics have had a steady popularity among modelers, but she sometimes wears some kind of theoretical. It seems that many believe the making of "trains" is inconceivable without...