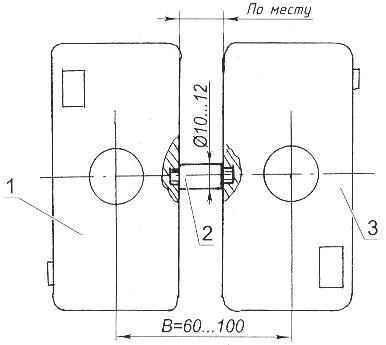 Progress in the development of photography in recent years has made it accessible for everyone. Simple photography getting without the hassle is quite cheap, but colorful and high-quality images on materials of different companies in specific locations have forgotten a very interesting area of photography, used the once popular. We are talking about the photo, or volume. This was produced and a special stereophotography with two lenses, and viewers to view the resulting images.
Meanwhile, to master this kind of photography and incorporate it in our photopracticum inexpensively may be just the Amateur photographer, especially a professional. But feelings and impressions from viewing stereochemical will delight even the most discerning viewer.
The principle of photo is really visual human perception of the surrounding world. The fact that we see objects with two eyes, separated by the value B = 60…80 mm, referred to as an eye base. Due to the fact that for each eye the picture is slightly different and seem flat (compare them, alternately closing the left or right), in consideration of the object simultaneously with both eyes occurs visual spatial orientation of objects and reveals their volume — the so-called stereo effect. But even if you look with both eyes at the television, photographic or printing images, the images are still flat, as obtained by shooting with one lens.
Another thing, when the object is filmed from two points, separated from each other by the amount of eye base (the more, the greater the stereo effect, but to establish a baseline of more than 100 mm should not). When you review the prints with both eyes simultaneously (a left — left-eye and right — right) there is a qualitatively new perception is a little different from natural vision and providing a sense of presence.