If the drill breaks in the work is placed on the table or on the floor, I don't like, but still tolerable. But if on the ground, but still raw? So I had the idea to make a stand-"the suitcase", which would be convenient to put and take out a drill with an inserted drill bit and to transfer it separately or in a bag.
I will explain only the principle of manufacturing, as the suitcase is under the drill "in General", and under specific model, at best, lineup. Mine, for example, fits a series of "Saratov – 2…7" which is now not available in connection with the "rest" of the plant.
The drill is placed on a wooden "bed" (assembled from 2 pieces) and abuts the front bevel gear, not the crank. The dimensions and geometry under the form of specific models. Around the cradle with a drill manufactured and assembled everything else.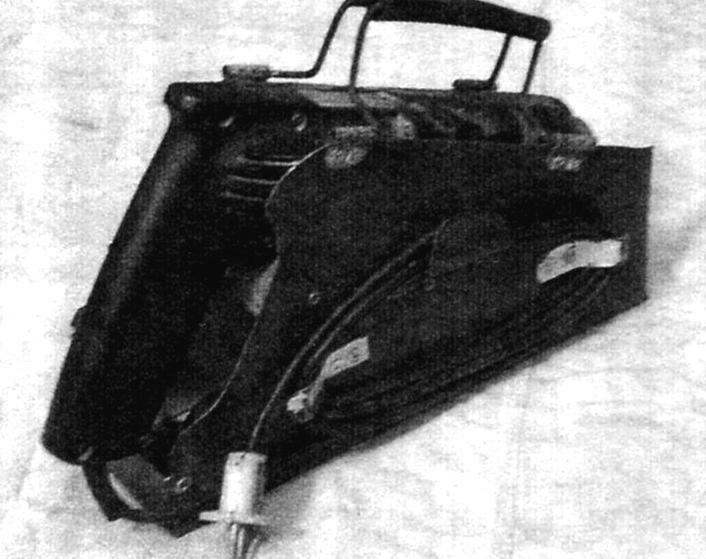 The drill in "the suitcase" (view from left side)

The scheme of location of drill on a stand inside the "briefcase"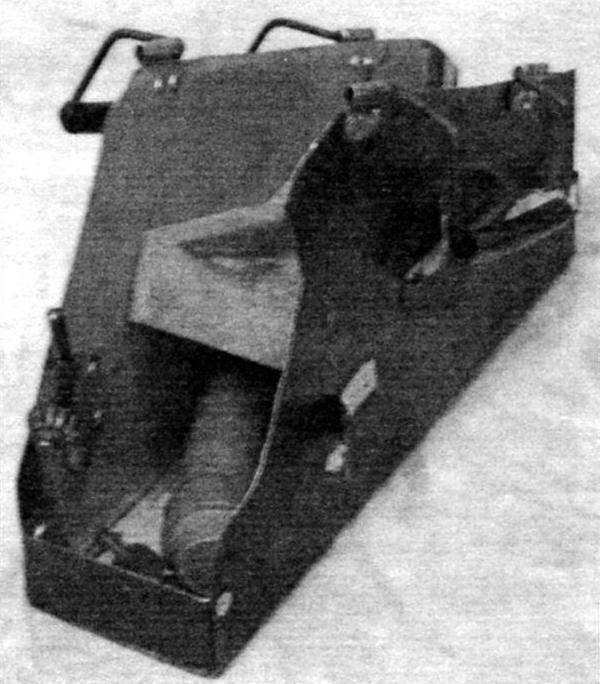 The internal volume of the "suitcase": visible lodgement of drill, a bracket and a compartment under the cutting tool
The body of the stand are cut and bent from one sheet of iron, but there may be other options.
To make it easier to put the drill in a suitcase (even "not looking"), the upper edge of the box slightly opened. In the position of carrying handles to bend your arms slightly preload the drill, and it is secured inside the case.
O. ELISEEV, Syzran
Recommend to read
THE WATER DISPENSER IS HEATED
Those early starts the holiday season and the later it ends, you know that these cold periods and the water in the sink just icy. But if the sink is plastic, it is very hot water poured...
SPORTS TOWN IN THE YARD
Fun and health that is unusual Playground, which introduces KDM today. All of her sports equipment and simulators can be made on their own from available materials. There is in...