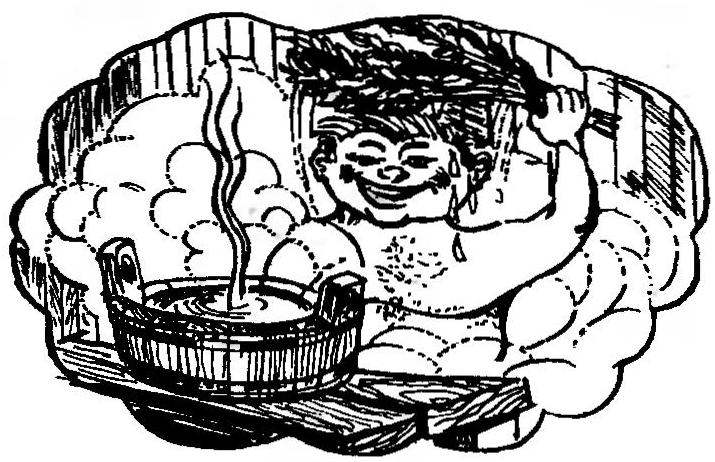 This stove I installed in the bath at their summer cottage. For ten years I use it and is very happy. The furnace body of metal, is welded from a steel sheet with a thickness of 5 mm. From the same sheet made and all other elements of the heating device in contact with the fire. About the same thickness and have the flame tube. The remaining flat parts from steel sheet of thickness 2 mm. Metal variant of the furnace design is selected for several reasons: first, for such stoves do not require massive foundations; second, it can be manufactured in a different, more adapted place and then transported and mounted in the bath; third, it quickly heats the room that country bathhouse is highly desirable.
Have furnace and other virtues, and about them — in the course descriptions.
Because heating of the bath occurs due to natural convection (without fan), for its strengthening in the construction of the furnace is provided with convection air channels — flame pipe is large enough (60 mm) outer diameter. Tubes mounted inside the furnace vertically in a row along the side walls at a distance of about 20 mm from them (best for heating): on the one hand there are five of them, and the other six pieces. The bottom and top of each pipe is welded horizontal pipes, embedded in the side wall and slightly protruding from them.
Cold air from the floor through the bottom nozzles is drawn into the flame tube, there is heated and exits through the top tubes into the steam room again.