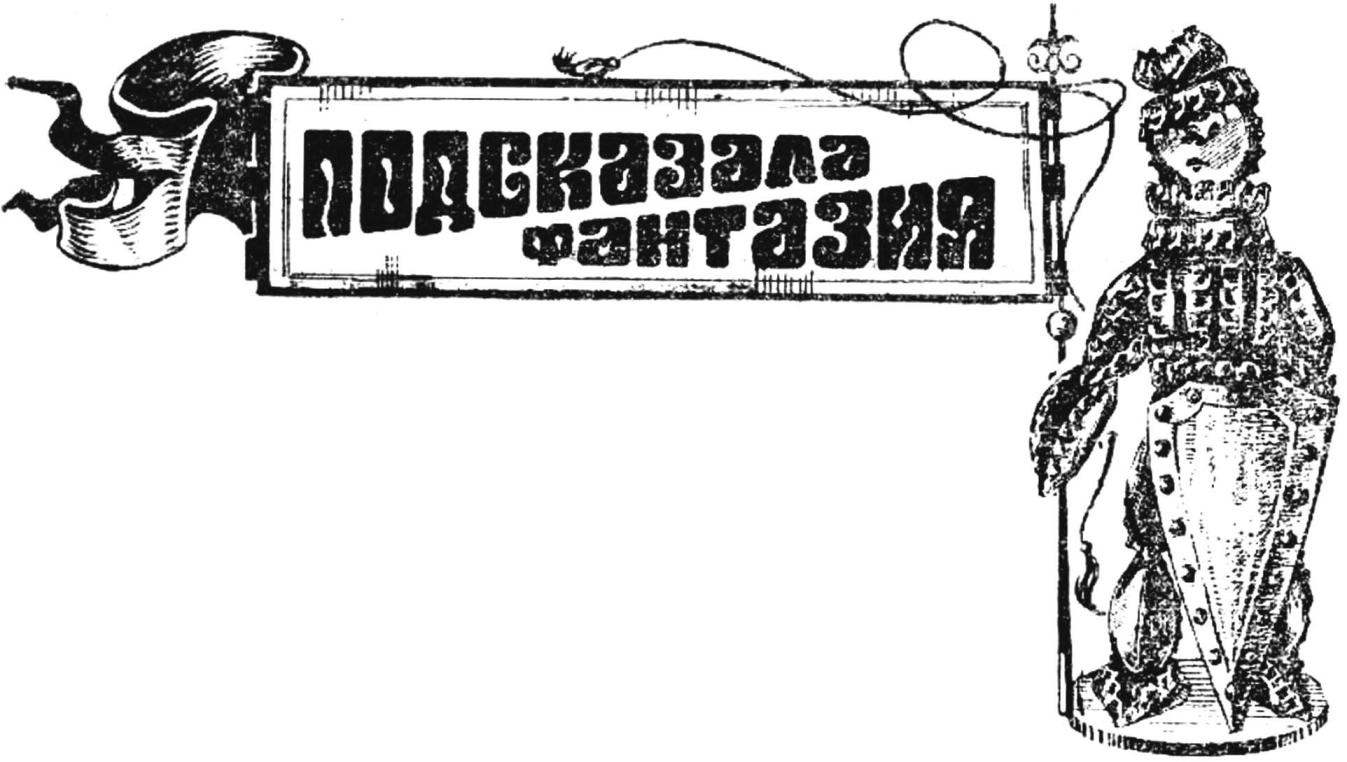 Metal caps with crimped edges from the bottles of mineral water, juices and soft drinks, cans, cuts the wires — all this "junk" material in the hands of Michael G. Pavlova, a pensioner from the Moscow region city of Lyubertsy, transformed into funny animals, of the warlike knights, and many other original Souvenirs. It turns out that to make such figures, great wisdom is not necessary. You only need to be able to solder, use simple tools and simple tools, the rest depends on the imagination of the master.
The first thing you'll need to prepare several templates (Fig. 1) and devices for the manufacture of individual parts. Special forceps (Fig. 2) need for the application of the relief dots on the tin. One sponge of conventional pliers drill hole Ø 3 mm: it screwed the tap and fix a nut M3. Three holes in the sponge are the opposite of Ø 4 mm. In the first and second insert restrictive bandage (length 10 mm) with nut M4. In the third hole should go into the sharp end of the tap. Wooden mandrel, ka is shown in figure 3, you will need to align bottoms of metal tubes and bending of parts from sheet metal.
From caps from bottles and remove the liners and line the bottoms with the help of a mandrel. Then use the pliers part of the Flex tubes in the bottoms of the other awl to pierce holes.