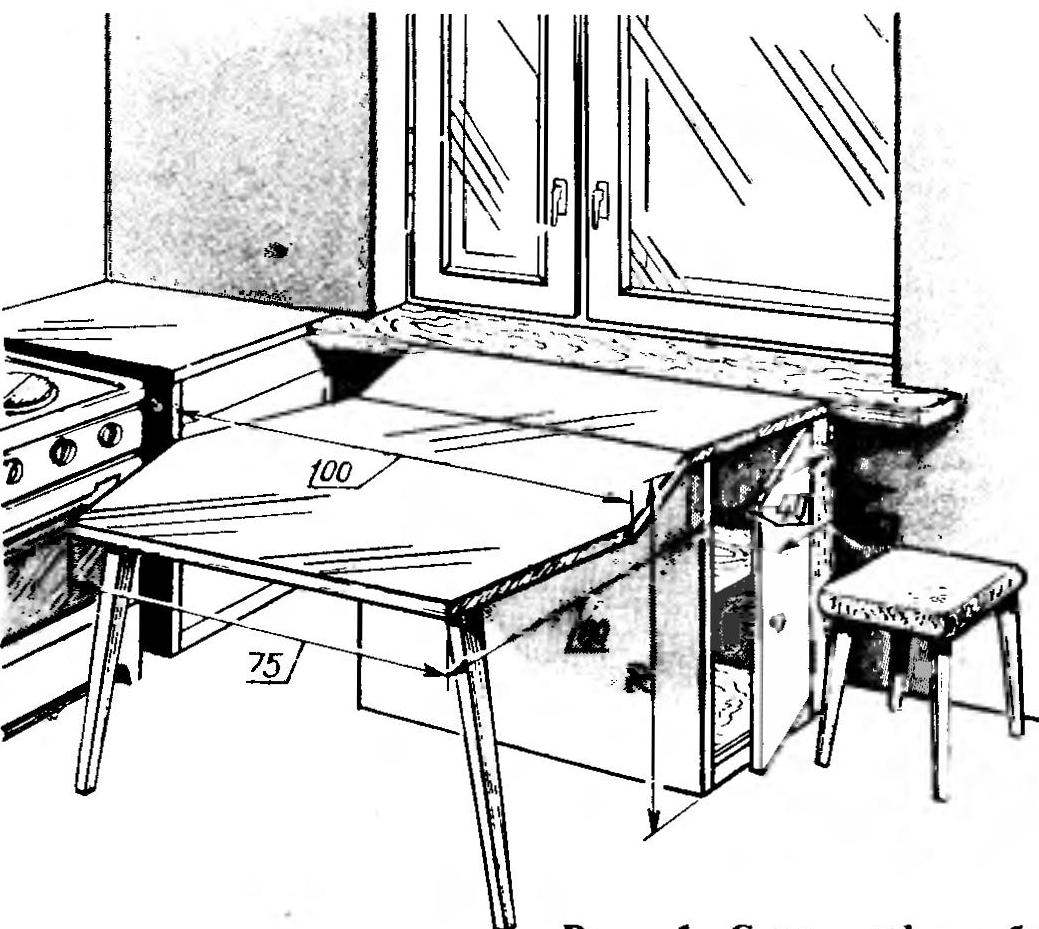 In our small apartment and the kitchen is small: only 6 m2. Not really much to go, but there is also a need in the dining table because the kitchen in our conditions, multifunction room, including a dining room. But standard store table, even folding, I'll take the last meters. The way out is to make it yourself.The main task posed this to me, is to develop a design that would meet several essential requirements: ease during meals; compact size at its end, that is, the ability to develop; at the same time be a container for kitchen utensils.
What and how did you implement can be seen from the drawings. The table top in the tilted view is spacious enough, and in the lowered state covers a rather large wardrobe. The latter is close to the wall (we have no radiators in the kitchen), so it is cool — and it means that you not only utensils to place, but also to store food, homemade, jam-pickles.
Form countertops can be, of course, different; but our allows you to conveniently place behind her five. And remove or raise and set the flip cover is not required and minutes thanks to its simple but, as practice has shown, effective design of the folding legs.