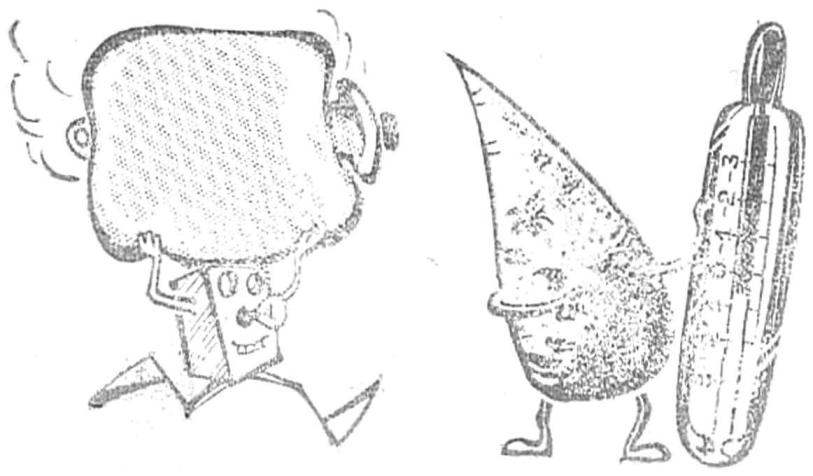 Read the article A. Christmas "Cellar, on the balcony" ("M-K" No. 2, 1984) and not all agreed with the author. He applied heater power of 500 watts. This implies that the air circulating in the container, probably heated above the put — 2°C. In such conditions, the vegetables and the walls misted and damp atmosphere decreases, and drastically, the reliability of the heating element. How maintained the required humidity design A. Christmas? It is not "breathing" hole, and it is necessary, especially when storing, say, cabbage or carrots. It is also important that the recommended sensor TUDA-1 to buy is quite difficult.
In its design I tried to address these shortcomings, and offer readers a description of the vegetable, which is used for three years.
The vault is a "thermos" of the two boxes. External in the form of a cube with sides of 750 mm, made of planks thickness of 15 mm, inner — 12 mm plywood. The space between them is filled with glass wool (you can use other insulation materials, pre-impregnated stain from rodents and insects: cotton, sawdust, shavings).
Cover of the boards connected at the top and bottom of the plywood sheets, covered on all sides with plastic wrap. The capacity for vegetables wrapped in foil only the outside (the coating material may be rubberized fabric, oilcloth, etc.).