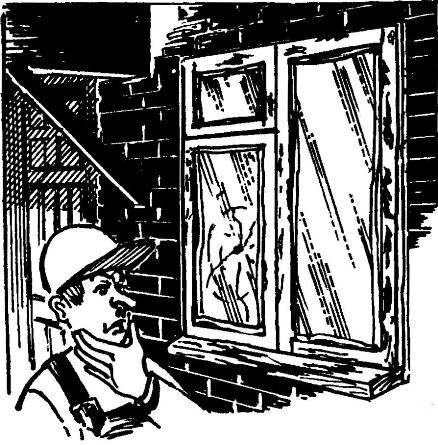 In a city apartment, a dacha and in a garden house wooden window frames periodically require ponovleniya & painting, glass — coating or replacement if cracked or broken. All of this is easy to perform on their own, with our recommendations (on materials of foreign seal). If the window places the paint was peeling or inflated, do not rush to re-paint, first prepare the surface.
First of all all the defect locations carefully obderite a sharp metal spatula (spatula) or with a knife to remove loose or crumbling sections of the old paint (Fig.1A). These places are clean with emery paper and then using a paint brush apply the varnish (B).
Dried the surface, align the filler, causing it smooth a thin layer of rubber or metal trowel (In). Puttied up areas allow to dry and then sand them with sandpaper on a wooden clasp (G).
Clearing the treated surfaces from dust, paint (E) zinc or titanium white in oil, preferably in several layers with intermediate drying for the time recommended on the packaging of paint.