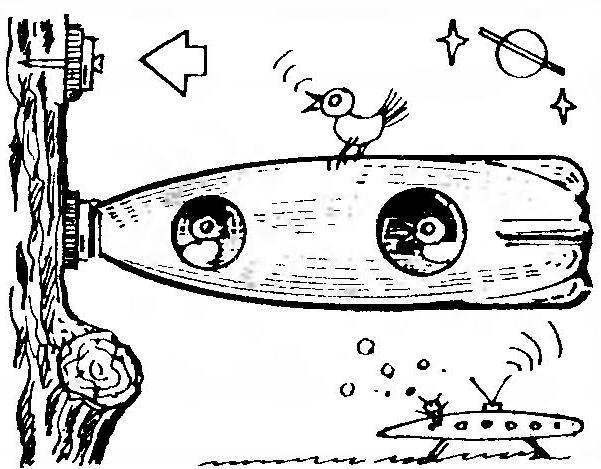 Indeed, an unusual feeder something like the popular image of the alien craft. However, this is only ispolzovana polutoralitrovye plastic bottle, which cut two year old. Through them you can feed and back to bed. For mounting the feeder, simply attach to a tree trunk tube and the bottle to screw her.
Recommend to read
BOTTLE "CANTEEN"
In the frosty winter time it is difficult for small birds — no place to forage. They come to the rescue of young and old alike, arranging a variety of feeders. Here's a bird "dining...
WITH A PIPE — NO STAINS
No matter how carefully pour from the bottle the liquid or oil — hovering on the neck the last drop then runs down and stains the outer surface. This will not happen if I do this simple...