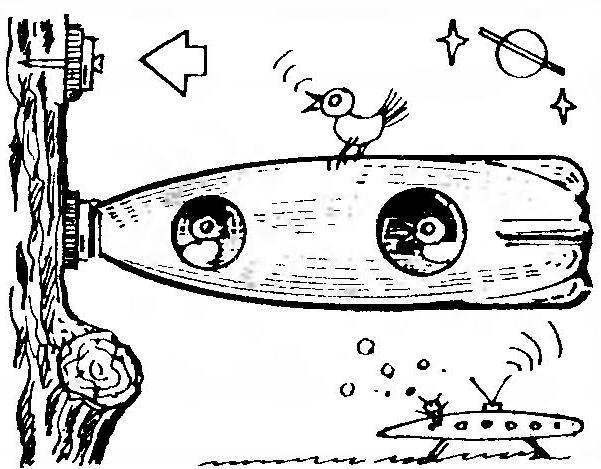 Indeed, an unusual feeder something like the popular image of the alien craft. However, this is only ispolzovana polutoralitrovye plastic bottle, which cut two year old. Through them you can feed and back to bed. For mounting the feeder, simply attach to a tree trunk tube and the bottle to screw her.
Recommend to read
THE EVOLUTION OF THE BIAXIAL
From the history of the tram car. The fact that on the tram lines of the country "standard" rolling stock occupied by the end of 1930-ies a dominant position, does not mean that he was...
"STOVE" OUT OF THE JAR
Small garden stove. Steel jar is still quite common. They are used for transportation and storage of paint, varnish, engine oil, diesel oil. Here's an old 40-liter flask inspired me to...