Today, when in our house, figuratively speaking, already knocking personal computers, it is necessary to take care of the job for them. Not here to do the usual Desk: need ergonomic it solution, special equipment, otherwise avoid the consequences is well known to all who have to sit in front of the monitor: low performance, an ache in the back, neck, headache, and, most importantly, more damage to vision. Besides the standard table does not remain places for storage of disks, refilling paper in the printer, not to mention how to make reference books, make notes and so on.
It is obvious that the proliferation of new technology demands attention on the part of doctors-hygienists, specialists in ergonomics. as well as designers and furniture manufacturers. But since, apparently, will be a long time until the experts can say a word, let's see if we can help yourself with something yourself.
Consider a corner Desk (see pictures). This solution gives a number of serious advantages in the long and concentrated work. With the same width of countertops are provided much more space behind the computer and putting on a special stand, to push the monitor further from the eye. Corner location in most cases guarantees the lack of a window opposite, and therefore will not, respectively, and the oncoming light, hindering the operator.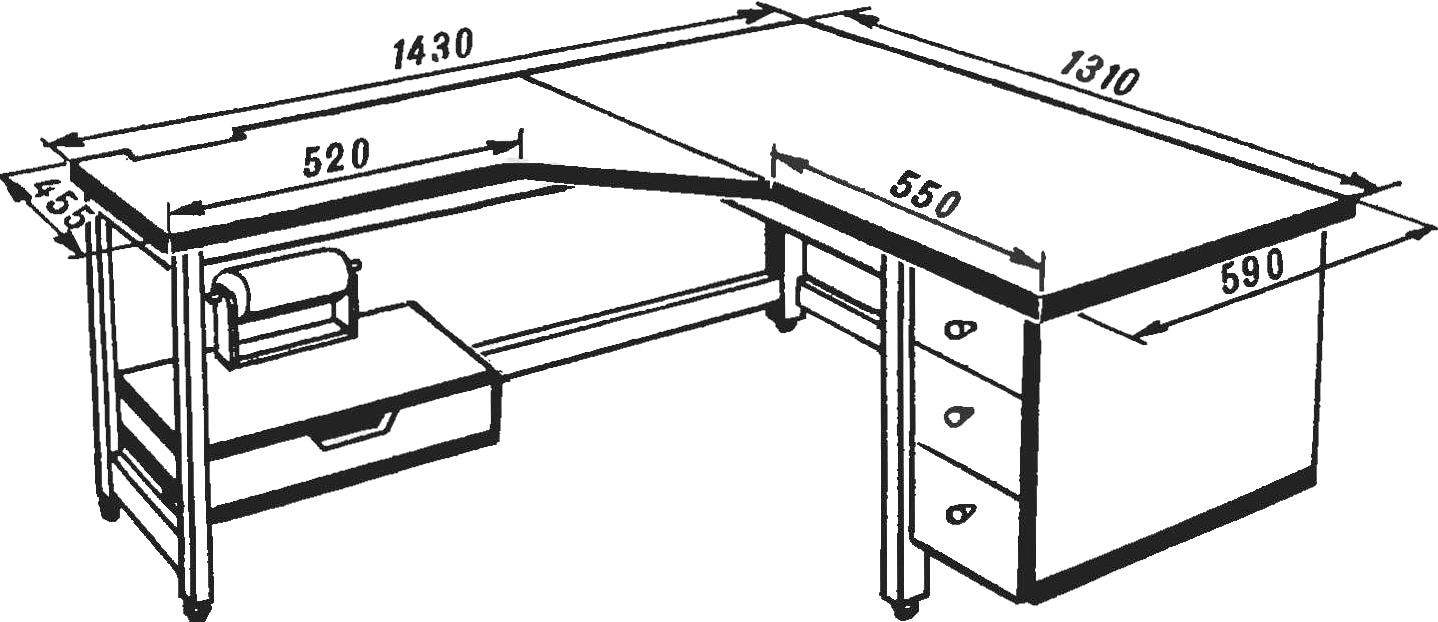 Fig. 1. Computer table.