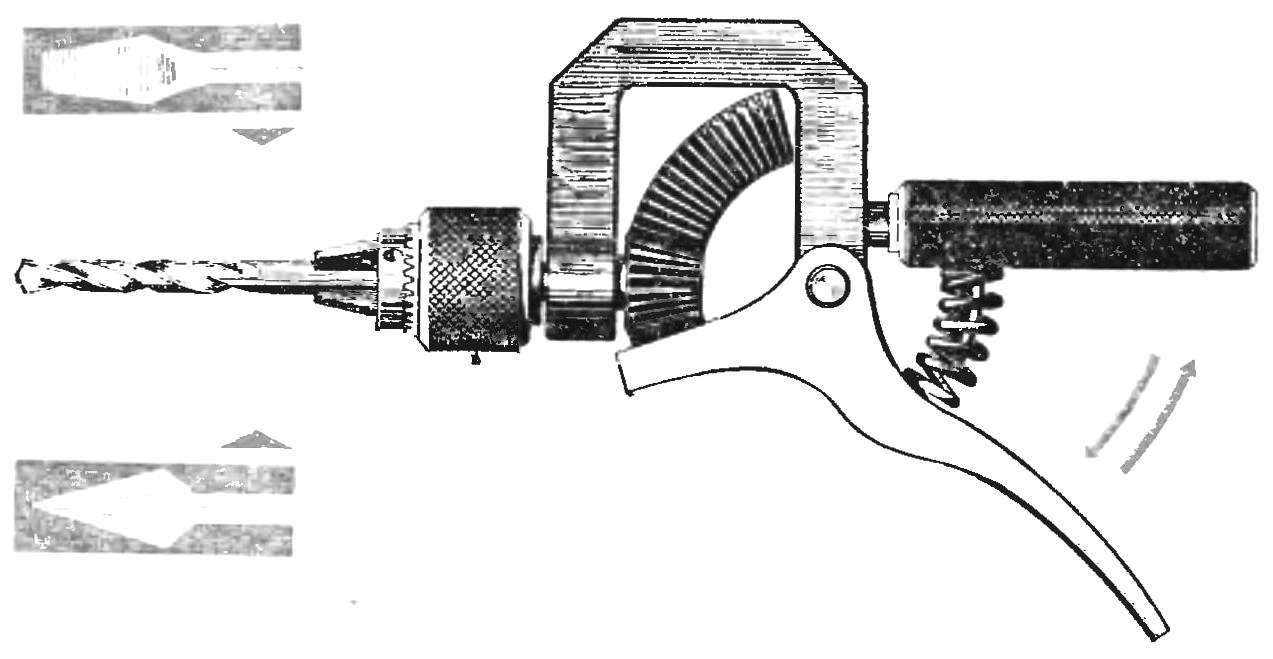 The originality of this tool is that you can work with him with one hand. Dignity, which is quite appreciated by homebrew: there are plenty of places where conventional two-handed drill unfold. Replacing the drill bit on the screwdriver tip, you can get a screwdriver-bitreverse. The case of drills made of a conventional clamp: it only had to weld the handle and drill out the threaded hole. The drive arm is curved from steel sheet of thickness 1,5 mm. Bevel gears are the same as for conventional drills.
Recommend to read
CLAMP IN SIZE
If you need a clamp of a certain size, it can be made from what is at hand: steel rod, strip, angle or profile. Making them need the bracket, drill holes in it and threaded (or welded...
IF THE BOLT IS CUT
It happens that some of the most common types of fastening parts — bolt weakened, cannot withstand the load: the bolt is cut, the remaining upper portion in one part and lower in...