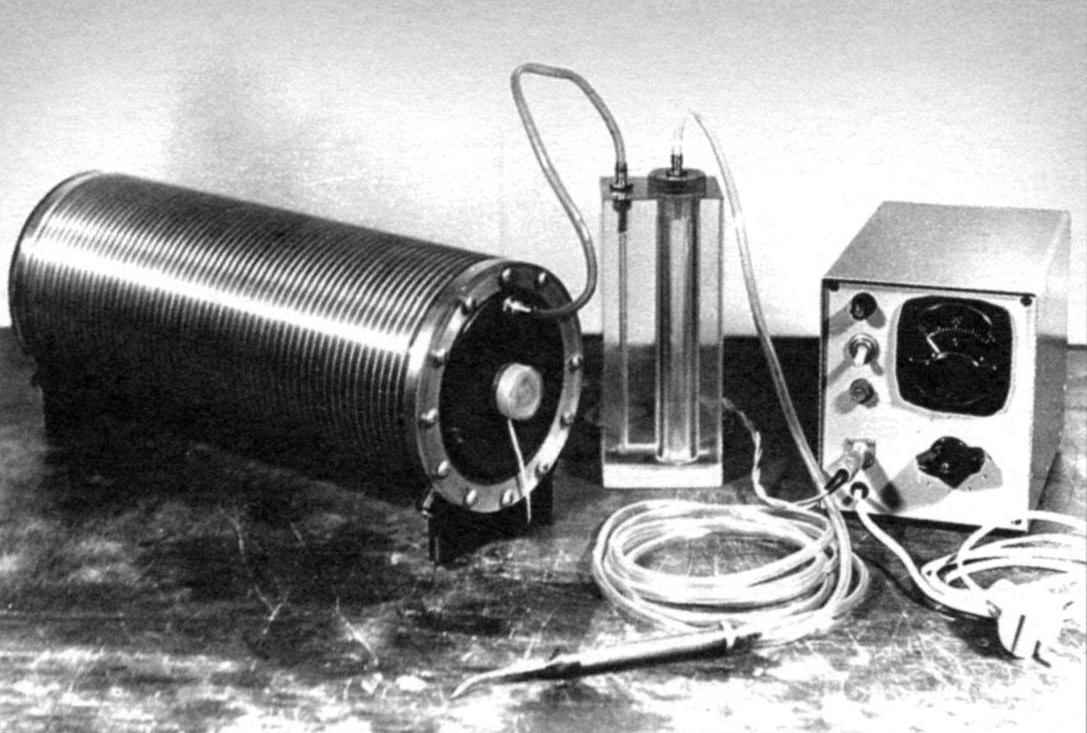 I'm a longtime subscriber of your magazine, use a lot of printed in it. I especially liked the article "Fire… of water", published in "M-K" № 7, 1980. The description made the cell, and it has become a necessary tool in my workshop.
Soon, however, the design was disappointing. Large (20 kg) mass of the cell, almost the same — a power source sufficient for some works performance, rapid heating during operation, the voltage at the non-insulated electrodes, the constant leakage of the electrolyte through the joints, foaming and ejection of the electrolyte in the shutter and the burner, the rapid dissolution of the electrodes, all these deficiencies had to be eliminated.
The result was a design, free from these disadvantages. The proposed electrolyzer has been working for many years with no complaints. The design is quite simple, and the repeated relief achieved by reducing material consumption (except for electrolyte).
Camera like many of my friends and acquaintances, made a few more copies (called my "torches": the name stuck — probably because it's easier to pronounce) various capacities — from 200 to 500 l/h gas mixture. Requests to help in the manufacture of the cell continues, and I decided to write in your journal.
The device of the cell
The main part of the cell — body 1 (Fig.1) lined inside with a dielectric 2; includes internal electrodes 5, separated from each other by rubber rings 12. At the ends of the hull mounted flanges 3 with terminal electrodes 6, a sealed current leads 7 and 4 fittings. Flanges 3 of the transparent (plexiglass) and slots on the edges of the terminal electrodes 6 are used for visual control of the level of the electrolyte and the electrolysis process.
The electrodes are made of stainless steel that do not dissolve during operation of the electrolyzer. Since the internal electrodes do not carry the technical load not acting as a heat sink and does not dissolve during operation, they can be manufactured from very thin material — foil with a thickness of 0.05…0,2 mm.