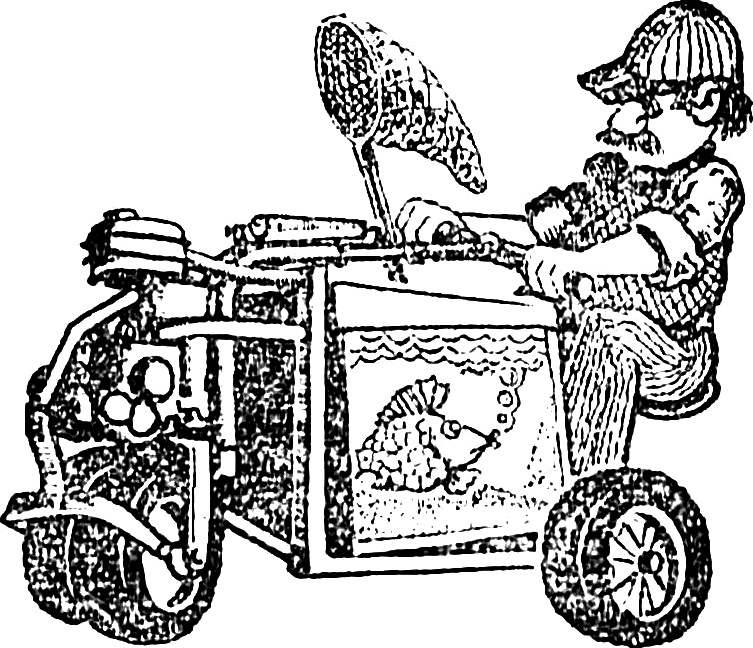 In one of the episodes of the Central television can viewers met Amateur designer Oleg A. Ostapenko. We have become accustomed to the fact that "computers" introduces us to people whose technical work is always intriguing, surprising by the unexpected solution of various engineering problems. But they usually show one to two developments. Ostapenko did not just surprised, and amazed by the breadth of their Hobbies. He is the author of two original mini-tows, cross-country vehicle-amphibian, "forest" motorcycle and even discolored. In our "Panorama" (see "M-K" № 1, 1986) is a multiple of, we spoke about the success in the technical work of this amazing man. Today we offer readers acquainted with the description and drawings of one of the most popular designs O. Ostapenko — mini tug.
Tillers are usually built based on the desire to facilitate the work first of all in the garden. Hence, design solutions, taking account of the aggregation with various kinds of plows, cultivators, harrows and other tillage implements.
I was up your behind tractor for mechanization of works connected with movement of goods over short distance and the terrain, full of slopes. Not to say that it looks unusual. A combination of walk-behind truck Amateur designers used widely. However, there is in my car features. About them I would like to tell.
My cultivator is a compact two-wheeled tug, articulated with a cargo platform. Controlled via the steering rod, which the driver keeps moving on foot or placed on suspension seat.