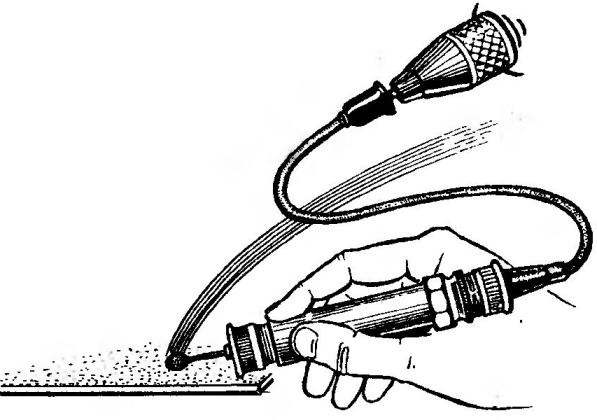 During the occupation of technical creativity in the home workshop, where a power drill with various bits are often the main instrument, can be very helpful homemade device with a flexible shaft. Especially in cases when you need urgent and high quality execution of drilling, grinding or grinding operations in confined spaces.
To make this arrangement everyone can, with a cable speedometer drive (for example, from motorized FDD), the spark plug SD-48БСМ, two ball bearing 1000095, 4-mm steel rod, 26 mm cut copper or brass tube 6×1 and a couple of caps from standard electrical connectors with thread M 18×1,5.
Schisms ceramic insulator with a hammer and remove it from the housing of the candles together with the Central electrode. And the case used as the basis for the most critical parts of an improvised flexible shaft — head.