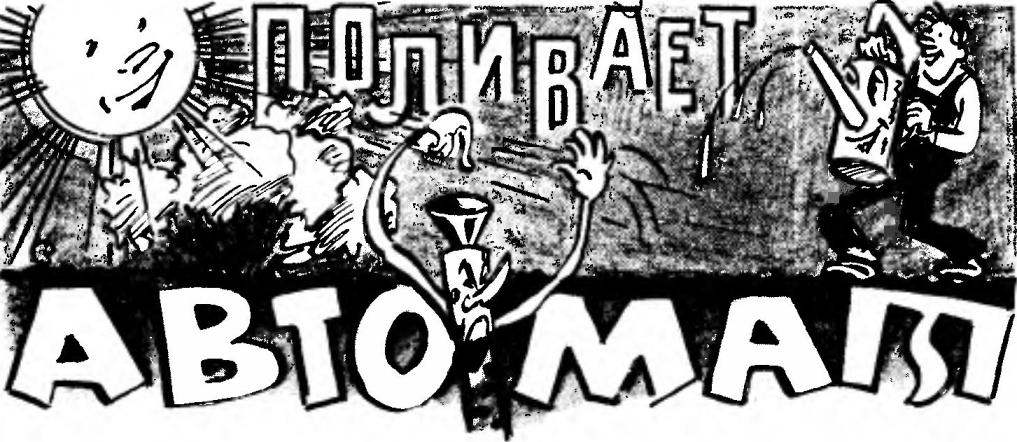 If your summer cottage has a garden and a vegetable garden, you-lay-nilly get to him in slavery if not for life, that the whole of spring-not-summer-autumn season. Landing require loosening, weeding, vaccination, feeding, watering… in short, every Friday gardener hurries on its six acres. A particularly hot summer, watering once a week will not do: the sun quickly dries the water leaving the green friends without life-giving water.
However, there are ways dosed subsurface irrigation, allowing for minimal amount of water to deliver precious water directly to the roots, providing a continuous supply of moisture a variety of plants — flowers, shrubs and trees. When properly used, our method can leave the plot unattended for three to four weeks.
First you need to find the right water tanks will fit the plastic cans or bottles of carbonated beverages. At the bottom of each, near the bottom you need to make a few tiny holes — the easiest way melted them with a hot needle. The diameter of the holes is chosen empirically so that the water flowed from the canister for two to three days.