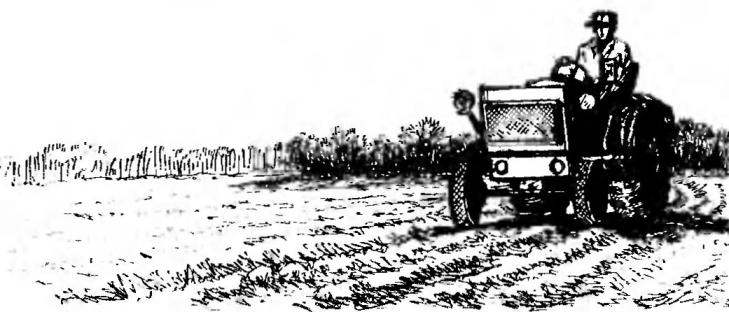 While still a student of the 3rd class of high school (20 years ago) persuaded the parents to issue an annual subscription to "modelist-Konstruktor". Since then, and are a regular reader, cherish all the sent mail rooms favorite edition. The desire to build their own mini-tractor (MT) caught fire when in No. 12 of the journal in 1978 read the article about "Lukovichki".
The whole year was spent on the selection of the necessary components. Back then I lived in the area, in General, non-agricultural. To get to implement his plan, anything from agricultural machinery was not possible. So in my MT most of units and parts — improvised or from written-off cars.
Really to create a mini-tractor was able to start only in the spring of 1988. They made it almost two summers (in winter had to do other things). But MT has propelca versatile, strong and reliable. Still nothing fails.
Of course, the tractor would be the engine of the motorcycle "Ural" and "Dnepr". But there I was not. Had to settle for "usacom" PD-10U, replacing his regular cylinder for a more powerful (from a motorcycle "IZH-the planet") according to the method which repeatedly and in detail told the journal "modelist-Konstruktor". I consider it necessary only to add: when modifying the engine it is desirable M10 studs of the cylinder to take a little longer than usual, instead of carb K-28 set of high-performance K-62 with a homemade straight pipe, eliminating the leakage of gasoline through vostokfilm and the cooling cylinder to improve by the fan D-37, equipping it with a casing for the directional air movement.