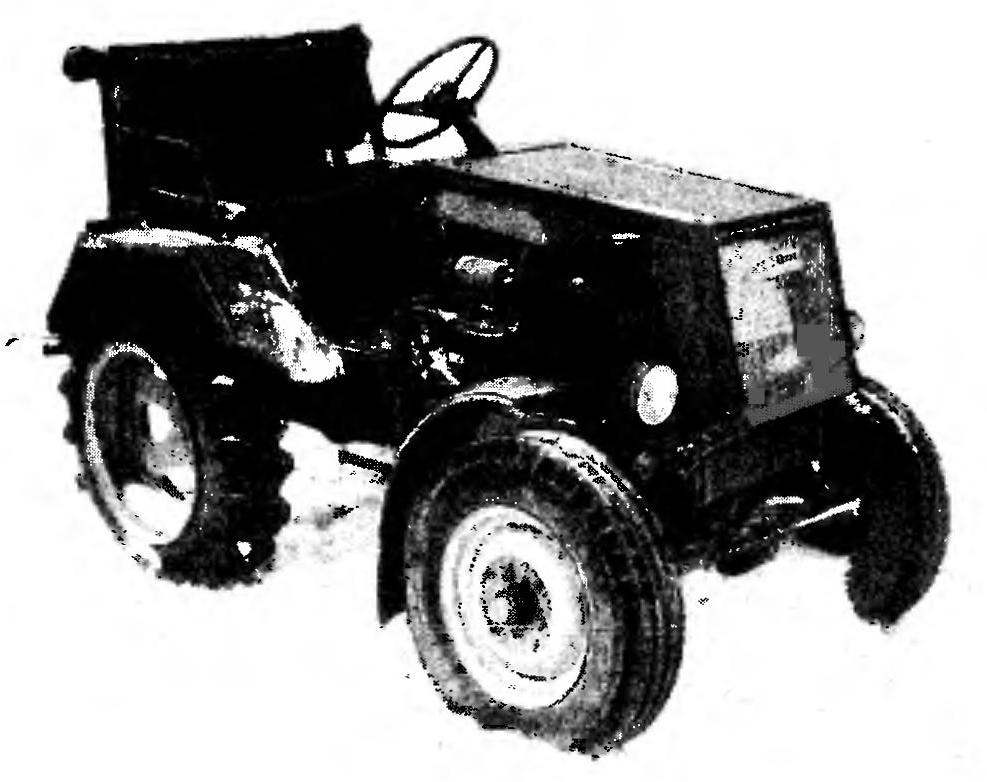 Among the difficulties which beset the creators of the homemade mini-tractor (MT) at every step, or three, judging by editorial mail, nesereznaya: the complexity of vehicle development is quite reliable and strong engine, compact transmission and rear axle, whose design is largely determined by the mobility of the machine, and its appearance, and maximum ground clearance…
Out of this difficult situation in different ways. Often fitting to homemade MT thoroughly enumerated nodes from disparate decommissioned equipment prefabrication. And that's from "bulldog mix with a rhinoceros" are sometimes quite successful design. As, for example, created in Penza craftsman and long-time admirer of the "M-K" N. Goncharov compact tractor-universal.
If the theater begins, as they say, with a hanger, then creating a homemade tractor that's for sure! — with the acquisition of the power unit and main components of the transmission. I in this plan are pretty lucky. Managed to get well-preserved engine from the motor-pump MP-800Б; clutch, borrowed from the ZAZ-966; transmission from seasoned GAS-52, and the rear axle of the electric vehicle is charged EP-103K. They formed the basis of mini-tractor (MT) produced, according to the unanimous opinion of the villagers, sturdy, indispensable in the economy of the mechanical assistant.
Such all: land and plow, and any crop to plant, nurture, and harvest to gather-to bring, and wood to saw, water pump — please! For this design the MT provides the possibility of the PTO, the use of mounted and trailed agricultural equipment, and hydraulics, finally.