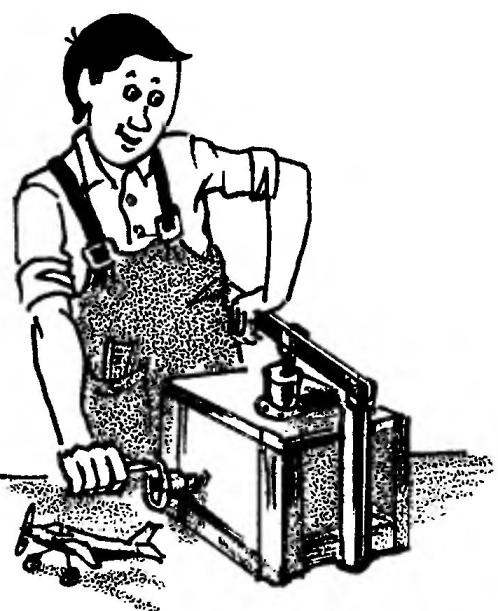 The journal "modelist-Konstruktor" I write a since 1985 and have never regretted it. Read everything from the first page to the last. Very useful and interesting publication. And though time is now difficult, and the cost of the magazine is not so low, will it write in the future, because I believe that the value of the log above its price. The journal regularly and in sufficient volume published drawings of armored vehicles, planes, cars. But, unfortunately, rarely describes the production technology of models and designs equipment and devices, without which hampered their establishment.
A few years ago in one of the rooms "Modeller-designer" was published a description of the equipment with which it was possible to cast plastic parts for models. I liked the idea: taking it as a basis, I produced a variant of the casting machine, which offer the readers of the magazine.
Injection molding machine consists of three parts: a frame; the upper part, which includes foundry with the press; the lower it is represented proformae and the mechanism of their connections/disclosure.