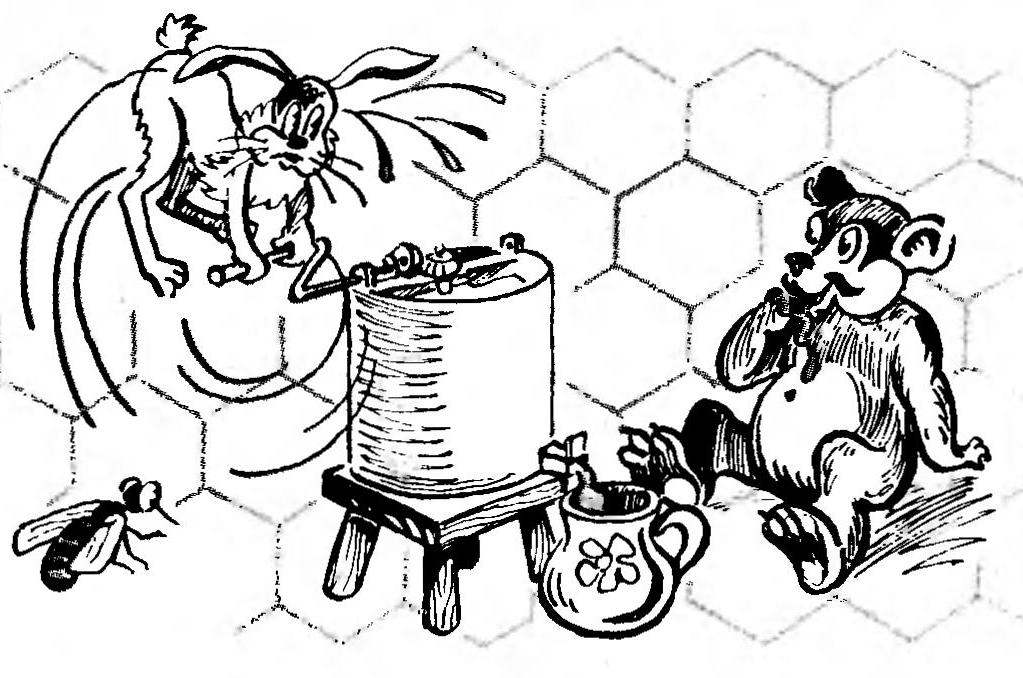 Breeding bees, this profitable branch of agriculture, recently became engaged not only the owners of plots or sudebnyh mini uchastkov, notary one can hardly place unless some hives, but even respectable farmers. In the midst of summer bloom when bees are actively collecting honey, many of the owners of the apiaries there is a problem: how to quickly release and re-use honeycomb? Because of the lack of hive space "warehousing" of honey bees simply stop working.
One of the most acceptable solutions for the beekeeper (especially if he is a lover of building) — to get a homemade centrifugal honey extractor. For example, here's the simplest, as shown in the figure. It is designed for only two frames with honey, but compact, with manual transmission. Works reliably, quickly and silently.
The proposed design is simple and quite capable for making even the novice. Welding work in a pinch, you can replace soldering.
Tank honey extractor it is advisable to make stainless steel, "white" (but "black") sheet. But the use of galvanized iron is contraindicated. As, however, and for remaining in contact with honey large parts of the structure.
Paired with the lower half shaft of the rotor of remodulates bearing and sleeve rings with clips are made of bronze or brass to reduce friction losses. Although one of the prototypes of these items were, in truth, steel.