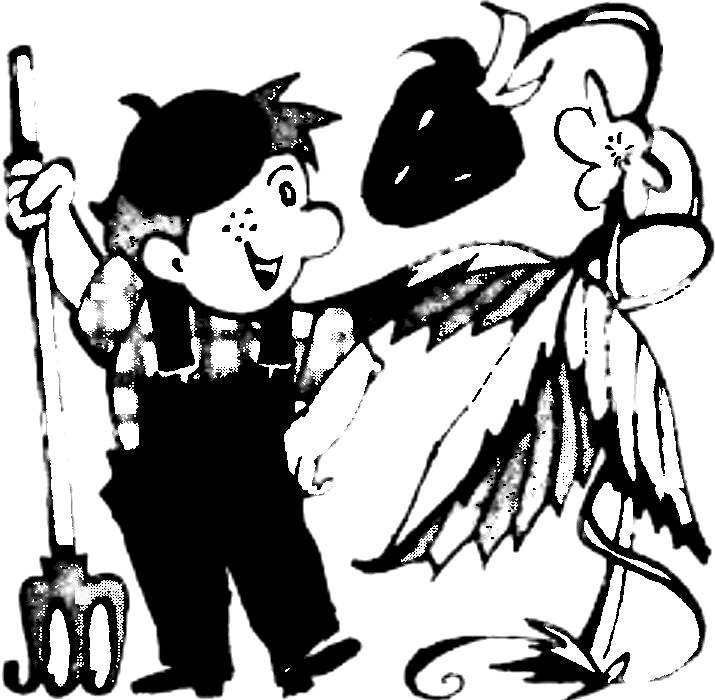 Strawberries, strawberries… They are often confused with each other, but the best berries I think rightly. Bright, juicy, fragrant. Cream and sugar is a great dessert. Excellent and jam, and jelly, and medicinal fees-teas. Especially strawberry. It is characterized by spherical-conical shape, whitish color more than half the berries, extremely strong pleasant smell. From large-fruited strawberry called in common parlance also strawberries, these properties are expressed slightly weaker. But for yield and drought resistance of the opponent is superior, because it is cultivated very widely.
And, of course, at least one another though "sweet berry" compassionate care requires. The necessary equipment and the corresponding (strawberry) tool. For example, such as in published collection, made up of letters from our readers.
The second life of the saws, shovels and a broken fork
Comes with time in the disrepair of a worn tool. But in the capable hands of zealous owner can gain a second life and a broken fork, and a crooked spade, and corroded by the rust of the arms saw. The truth of this I was once again convinced, having been in the country a neighbor is an avid gardeners, and read about its inventory.
For example, the tool for processing the rows. Your one-stop, say the thing! Evaluated, comparing it with the primitive plucking growing like a weed weeds. But done is such a practical cultivator of… broken fork, the remaining extreme Rog which neighbor put (followed by fixing with screws with countersunk head) work items heart-shaped, made of a piece of cloth of a saw. According to master, you can also use the two old welded accordingly berestovichany (GOST 23707-79). The front edge of the work items have sharpening, the width of which varies from zero (at the rear "wings") to 14 mm (arrow-shaped front section with the divorce cutting edges 125°). Heat treatment — 40…47 HRCuh.