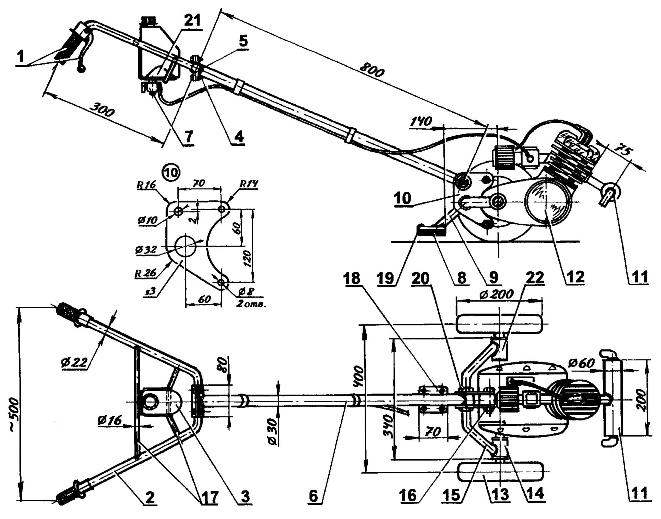 Towing for wheelchair users, skaters and cyclists. vehicles can be divided into motorized and non-motorised. And the second can be transformed into the first by equipping the engine. So at the time of bike get the bike out of the coach — car, tram — tram. But unfortunately, not every non-motorized vehicle can be equipped with internal combustion engine: if you install it on a wheelchair, then it will be impossible to use at home, and be equipped with motor roller skates or roller skis will hardly allow their sizes.
However, to solve these problems is not too difficult with the help of mototada on the basis of any motorbike engine.
Metamagic it resembles a two-wheeled handcart or wheelbarrow, in which the shipment set moped engine. In our case, is V-50. With a simple chain clutch (it is a device of two identical stars are connected by a ring of double-row roller chain) sprocket motor directly connected with the right leading wheel mototech; the left wheel remains without a drive. Wheels with tyre-mi-Pneumatics have a small diameter of 200 mm, these are available in hardware stores.