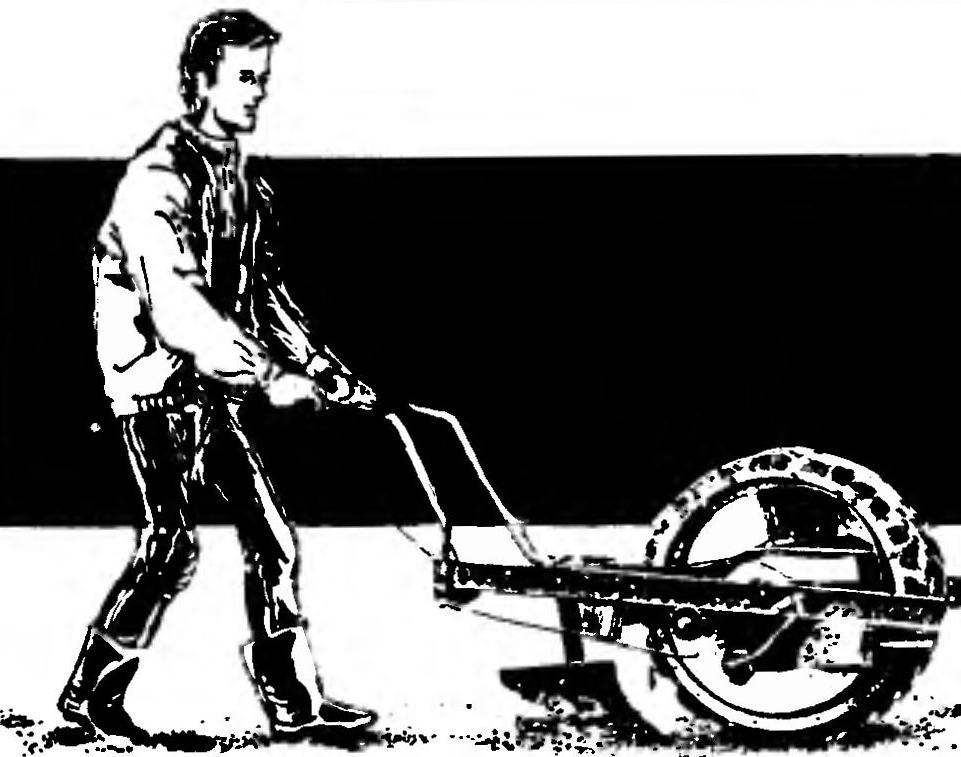 The proposed development is suitable for plowing the infield with a small plow, loosening the soil using the excavation tool. In addition, this cultivator can perform the planting and ridging of potatoes."The heart of the" mechanical assistant (power plant) the engine of the scooter Elektron with forced air cooling and handles the throttle and clutch (with cables taken from the same scooter). The drive sprocket of the engine is also "a regular". Gear changes can be left motorolleri, rope. But it is more convenient to bring it directly to the spar tillers. The programs will switch with levers and rods.
The motor housing is mounted in two places. Near the cylinder head through a rack of U-shaped metal poloni (thickness 3…4 mm). And from the sprocket it uses a special clamp. In addition, securely attached, and the engine crankcase. It is mounted on rubber "cushion". In the latter, it is desirable to cut holes along the configuration of the resting of the case. After installing the engine it is attached to the housing by screws"screws".
The engine shall be started using a modified kick-starter (the free end of its lever is raised somewhat). This made the adapter, the holes for fastening which are offset circumferentially by 45°. Torque from the drive sprocket of the engine by means of a chain transmission is supplied to driven sprockets of intermediate shaft (the chain of the scooter Elektron; however, it had to be shortened). Next, the intermediate shaft rotation is transmitted to the driving sprocket of the motor-plow.