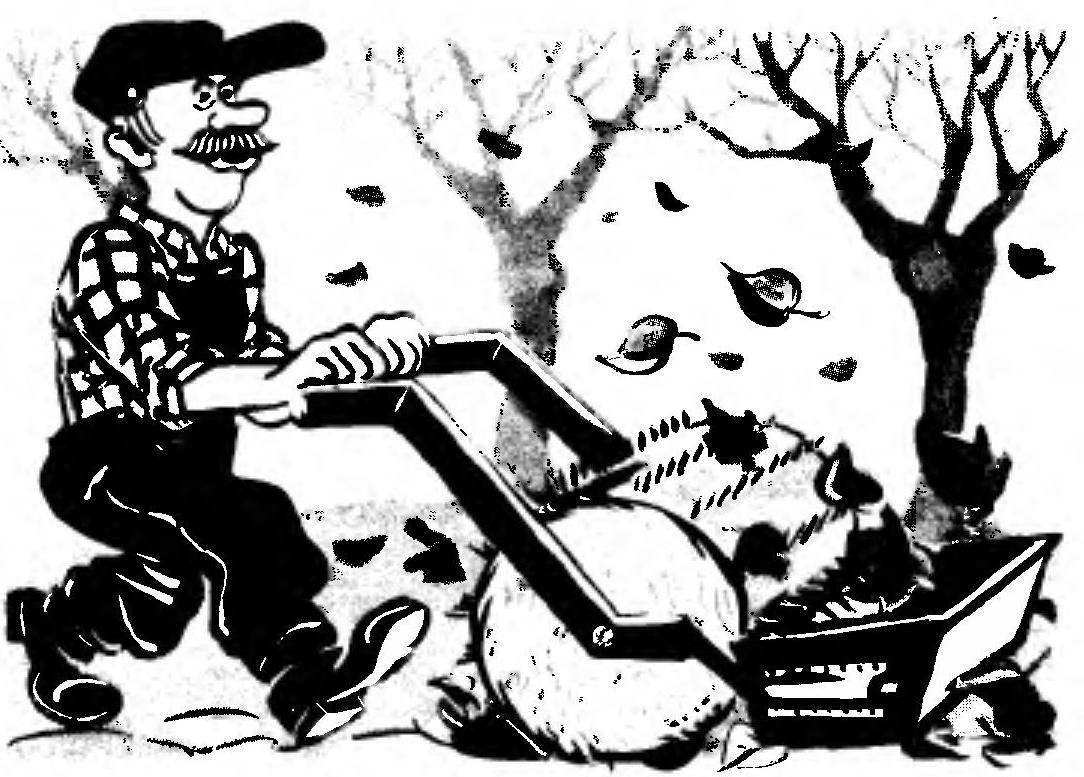 Among heartfelt-sincere songs many, apparently, about the memorable autumn, when the "yellow leaves over a city are turned, the quiet rustle under our feet lie…". Really romantic, beautiful. But… Fallen leaves should be removed. In itself, the lesson is simple but laborious. To alleviate monotonous, meter by meter sweeps of areas with a rake called an interesting development innovators and inventors. About the most successful technical solutions "modelist-Konstruktor" has already told his readers (for example, No. 9'93). Regular publication of thematic collections based on the materials of the Polish magazine "Technical noviny".
THE RINK WILL CLEAN AND LOOSEN
Skating rink for "priglazhivanija" of the earth, neither the farmer nor the owner's garden or vegetable garden, or even malikussaleh in the equipment of the citizen will be surprised. Widely known and another kind of the next of kin of a wheel with teeth along the entire working surface cylindromatosis harrow. Rolling on the field, it allows you to perform several operations: to loosen the surface layer, sprinkle with buried seeds in the soil, break up clumps of… And specialization is determined by such parameters as the mass of the rink-the basics, the speed of its movement, as well as the size and number of teeth.
As a result of the experiments was created by a fixture (see Fig.), which has managed to appreciate those who had the opportunity to clear out the paper debris and fallen leaves. Especially large land areas.