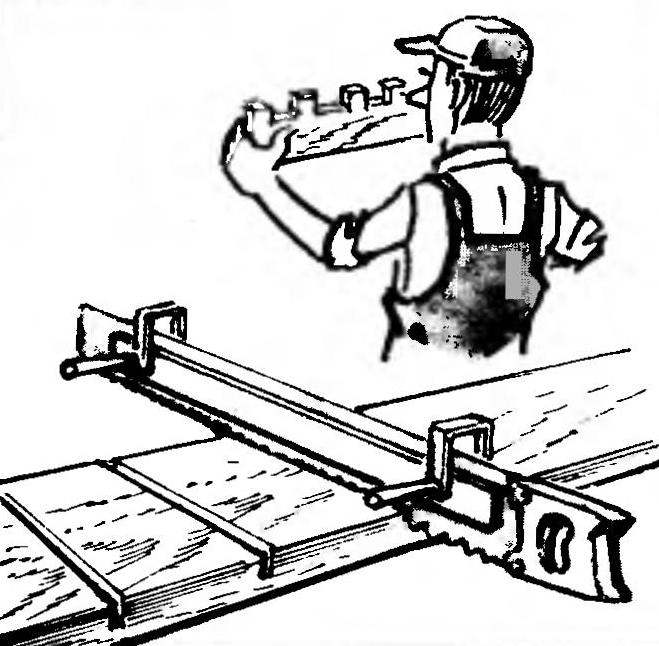 Working with woodwork, often having to make cuts at a certain depth under the grooves, joints. If they have to perform a lot, they should set on the saw kind of stop depth. He is going two clamps and rails.
Recommend to read
AND PIPE — TOOL
When performing masonry great aesthetic importance is the jointing. Use to perform this operation cut tube Ø 10— 12 mm by bending it as shown in the figure.
ARC IS NOT A HINDRANCE
From the usual construction of the jig saw and hacksaw with tubular curved handle, the blade clamped so that the propyl is limited by the depth of the arc of the holder. However, if the...