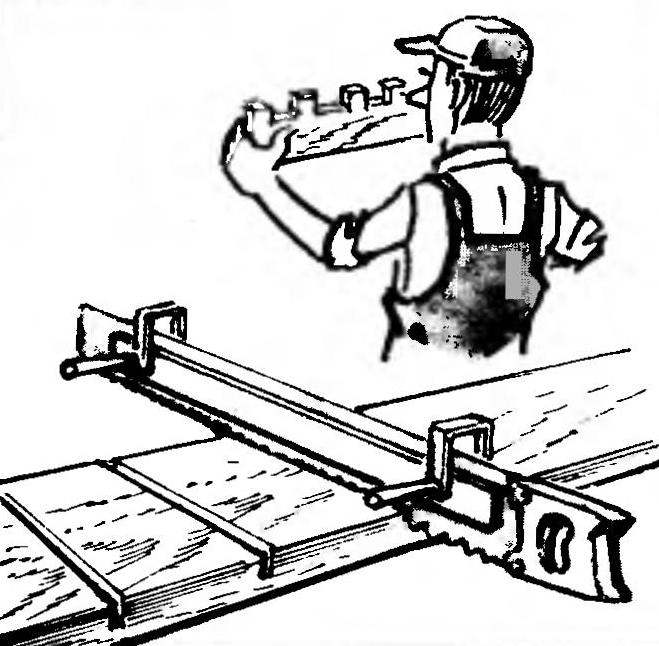 Working with woodwork, often having to make cuts at a certain depth under the grooves, joints. If they have to perform a lot, they should set on the saw kind of stop depth. He is going two clamps and rails.
Recommend to read
INDISPENSABLE IN THE COURTYARD
Continue the story of machines and mechanisms, built by V. A. VERBELEN—Amateur designer from the village of Zelenchukskaya, Karachayevo-Cherkess Republic. Publications "walk-behind —...
AND WINTER HIGH SPEED
10 years have passed since the moment when on the ice kartodromo countries started regularly played the championship of the Union and the RSFSR. In the winter competition includes two...