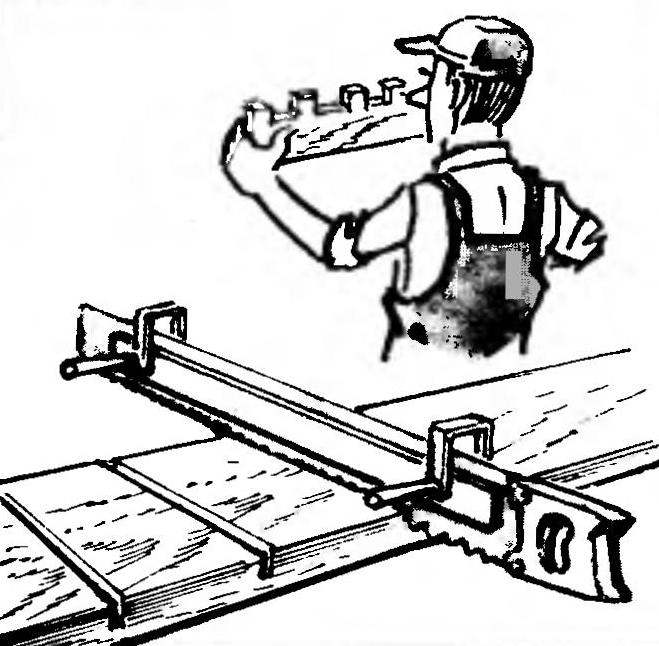 Working with woodwork, often having to make cuts at a certain depth under the grooves, joints. If they have to perform a lot, they should set on the saw kind of stop depth. He is going two clamps and rails.
Recommend to read
FORE-AND-AFT ON THE HELICOPTER
Repeated attempts to rework expense of building a traditional model helicopters RC, as it was with model airplanes and gliders, were unsuccessful. This is because model helicopters, free...
CLAMP "THREE WOOD"
When gluing different items instead of the clamp you can use a clamp consisting of two strips, wire and click. The arrangement of such clamps can be seen from Fig.   S. FEDORENKO, g....