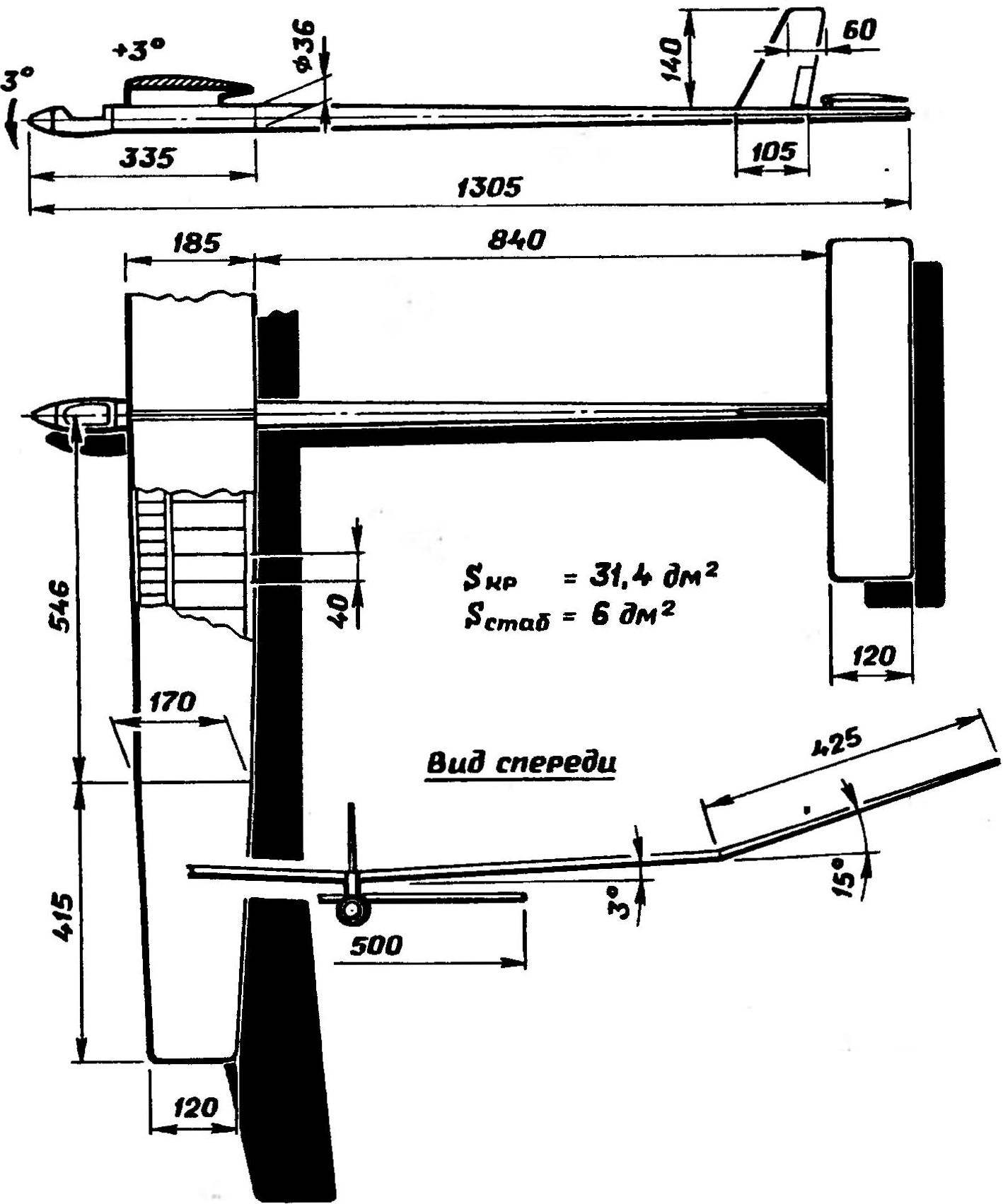 In the last ten years, model Aeronautics-members syut G. Votki claim with the same success at the national competitions held by the Ministry of education, repeatedly winning prizes. Particularly well the boys compete in classes rezinomotornaya and timer models, where every year they become Champions of Russia. A large proportion of the success belongs to an unusual school design winged vehicles, which were developed in the aeromodelling circle suit.
Information about new solutions and technologies used by the members of Votkinsk, has not yet appeared on the pages of local publications — in a circle, by A. Chirkov, engaged in "grinding" non-traditional methods of creating models. Today, the athletes decided to publish their materials.
For example Tierney Svobodnaya machine class Р1С that helped O. Gurova become the champion of Russia 1994, among young men, you will be able to have a clear idea about the new methods of design. Sure that most of the solutions will be useful to all followers of aeromodelling technical creativity in their work for the creation of sports equipment tomorrow.