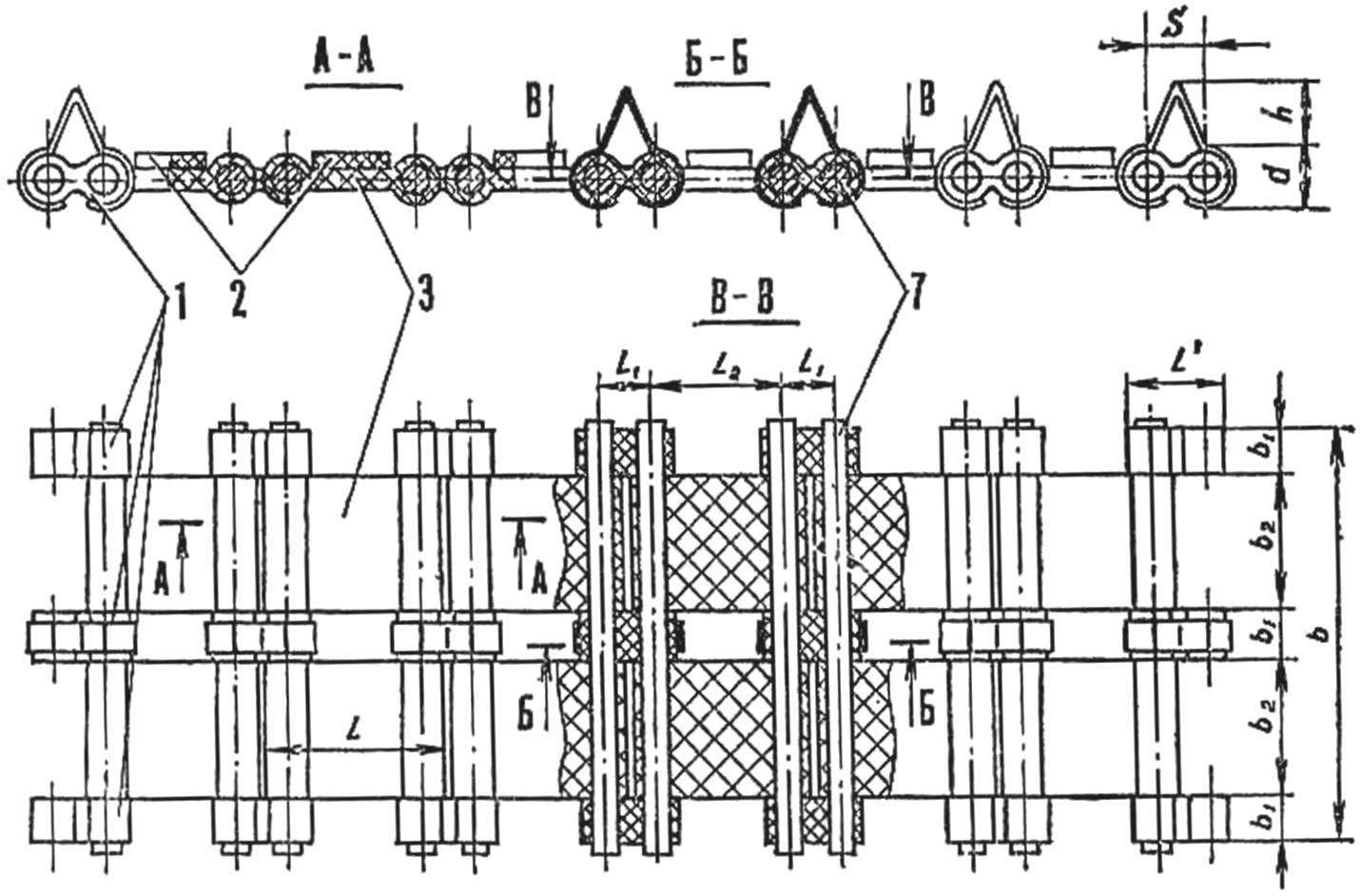 One of the most critical components of the machines crawler — tanks, all-terrain vehicles, armored personnel carriers, tractors, trucks is the suspension, particularly caterpillars. Their tapes, as you know, is assembled from separate parts — the tracks connected by fingers. Each track has a grooved surface — lugs deliver reliable traction. On the side of the track facing the rollers, is guide comb, preventing a descent of rollers with treadmill tracks the motion of the model, especially during turns.
In the "Modeller-designer" was published proposals to produce crawler tracks, for example, by the method of precision casting of steel, silumin, plastic and even carve wood. However, all these methods are complex, time consuming and require special equipment.
Offer a simple option is making tracks for moving models. In the school's circle of young technicians, or at home with the availability of a simple plumbing tools can make them out… electric wire.
The tape tracks (see Fig.) consists of couplings, mounting pads, the fingers and guide combs. The support pillow is formed by two parallel running tracks on which roll rollers. For leveling the surface of the tracks are rubber or plastic plates of appropriate thickness. Extreme clutch stick to the fingers to prevent the shift elements of the caterpillar. Guide comb can be installed on the secondary clutch or at least that allows for both double disc and single disc rollers.