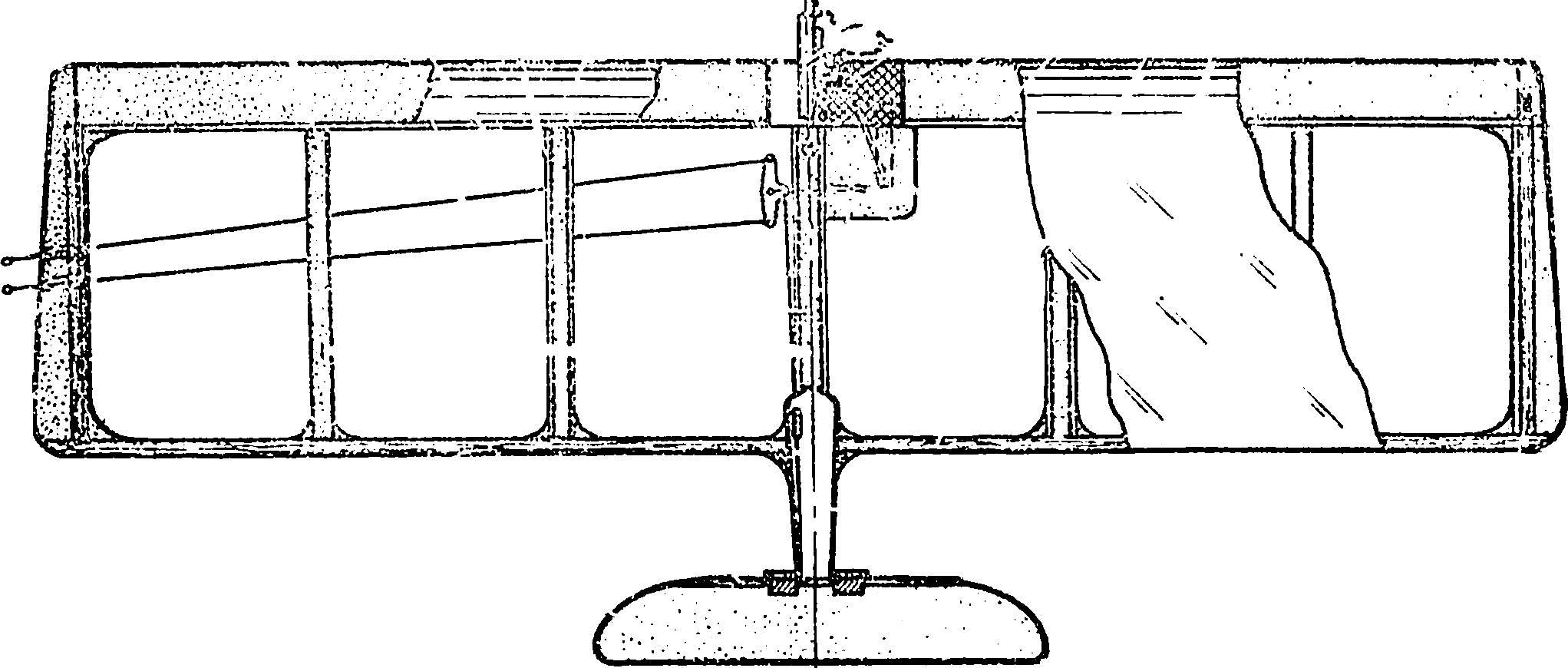 In recent years, modelers have increasingly used in their designs packing foam. This material is lightweight, sufficiently durable, uniform and well handled by termoindurente — Izanami of glow current to the nichrome wire. With proper use this is a very common material (usually together with veneer) model based on it turns out no worse and sometimes better balsa.
We offer to your attention a Styrofoam model of air combat, developed by our reader, an aeromodeller from the city Ustinov Andrey Syryatovym.
The design of the model worked out the entrance of a series of experiments and the construction of a number of experienced "bizovac". Despite the apparent simplicity — a rectangular wing made at the short beam of the Elevator — there is a great aerobatic performance. Play it almost every Antonov an — scarce materials in the construction there. All items of foam core, basswood, pine, and plywood. The forehead and the wing ribs cut from the packing foam, rails and pine slats by the cross section of 3X5 mm, trailing edge of the same material cross-section 3X9 mm. Front edge as a force element is missing, just the foam forehead glued one layer of furnace paper on glue BF-2 or BF-6.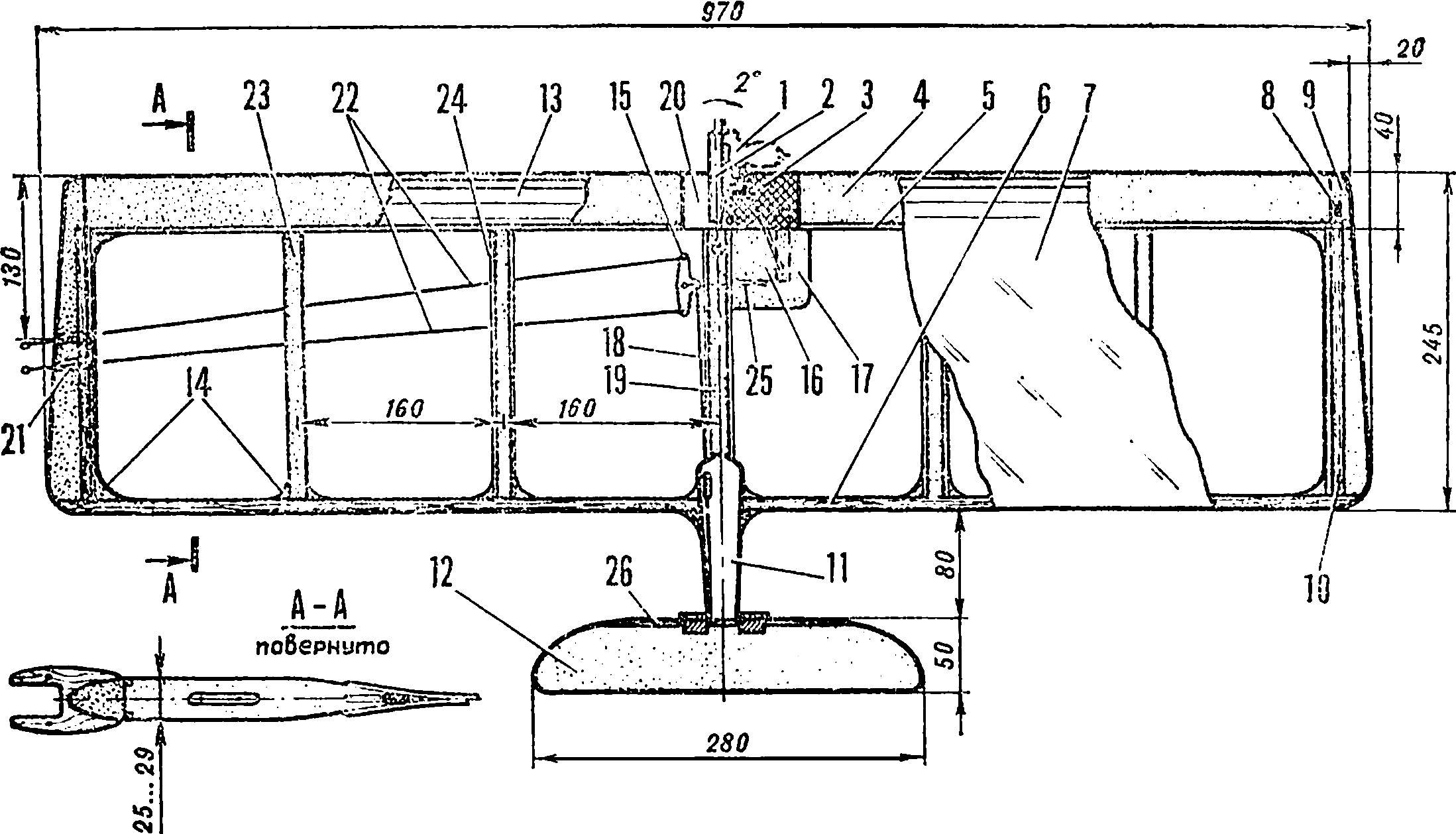 Design model of air combat:
1 — motor, 2 — motor, 3 — glass cloth reinforcement in the forehead of the wing, 4 — wing forehead, 5 — spar, 6 — rear edge of the wing, 7 — wing skin (Mylar film), 8 — a load (lead, mass of 25 g), 9 — rib-ending (foam stamps PVC), 10 — strengthening the ending 11 — the rear beam, 12 — Elevator 13 — the skin of the forehead, 14 — reinforcement of the gusset plate, 15 — rocking control 16 — fuel tank (tinplate thickness 0.3 mm), 17 — container fuel tank, 18 — pull Elevator control, 19 — Central rib, 20 — edging the forehead, the 21 — tube (copper, Ø 3X0,5 mm), 22 — control cables, a 23 — rib, 24 — trim rib, 25 — clip (wire OVS Ø 3 mm), 26 — the leading edge of the Elevator.