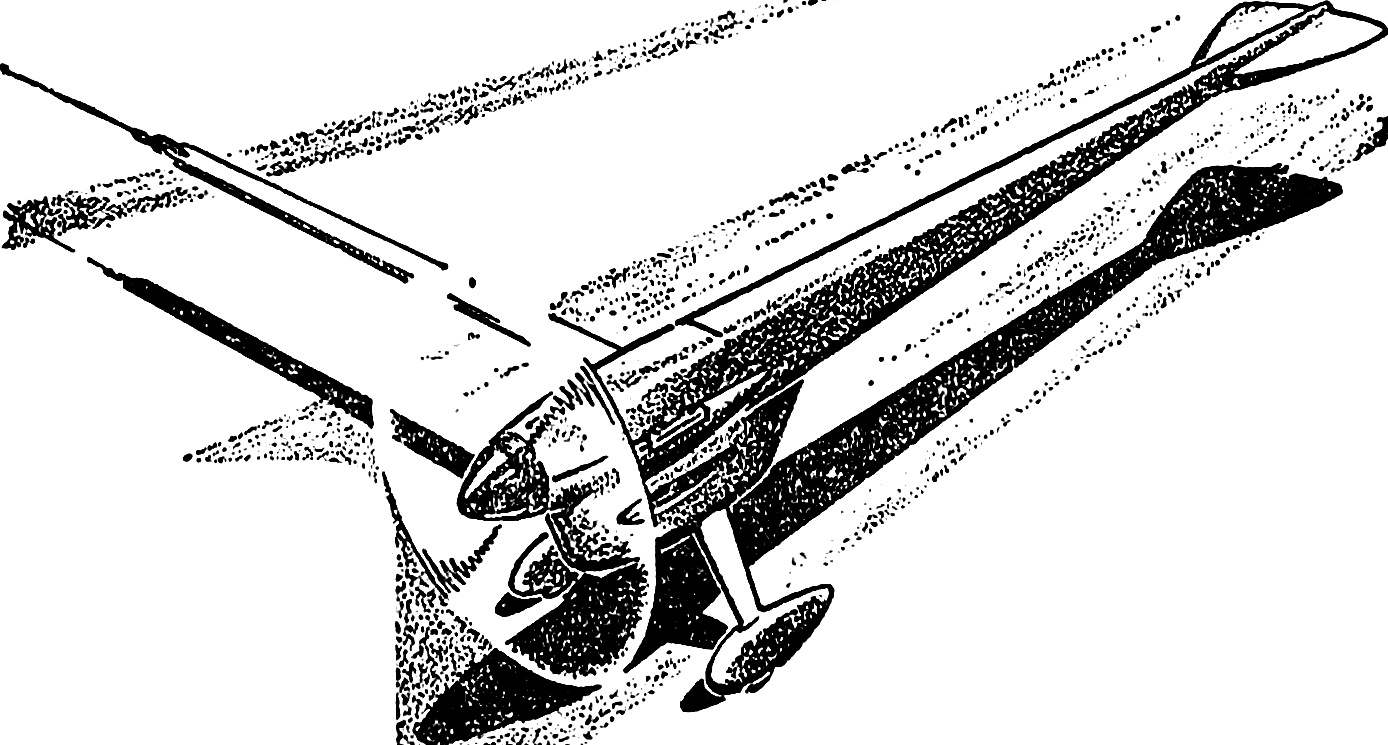 All have long been accustomed to the fact that kordovye the car with a propeller is the most simple among the racing: case-stick, four knife-like wheels yeah the pylon model airplane engine. As it should be. This class is designed for beginners, his task is to instill in children the skills of working with tools and different materials, to give the opportunity in the first year of classes to partake of the excitement of wrestling competitions.
But despite the outward plainness of such structures and their movement monitored and controlled by complex laws of mechanics and aerodynamics. I will say, it is difficult to demand "scientific" approach to design modeling technology from the beginning? Nothing of the sort! Even with the knowledge of school physics course, it is possible to understand many things, seemingly inexplicable. Need a specific example? Please! Let's try together to determine what affects the rate and on the stability of the race racing with the air screw.
You've probably already noticed that the aerodynamics we put on a par with the mechanics. And this is no accident. It is the aerodynamics defines the most important characteristic of a racing flying car — its maximum speed, only the knowledge of this science allows to properly balance the model.
Even elementary calculations show that the resistance to the movement of light racing consists solely of the "air components". At low load on the wheel and direct their movement on the track (no lateral slip) on them, the scrolling takes less than 1% of engine power. Else absorb wind resistance. It consists of the sum of the resistance cords (up to 80% of this amount!), the model and cord strap. It is clear that the main work on improving the racing should be aimed at reducing the "friction" of the air surfaces (called wetting) at indispensable observance of the maximum smoothness of all lines.