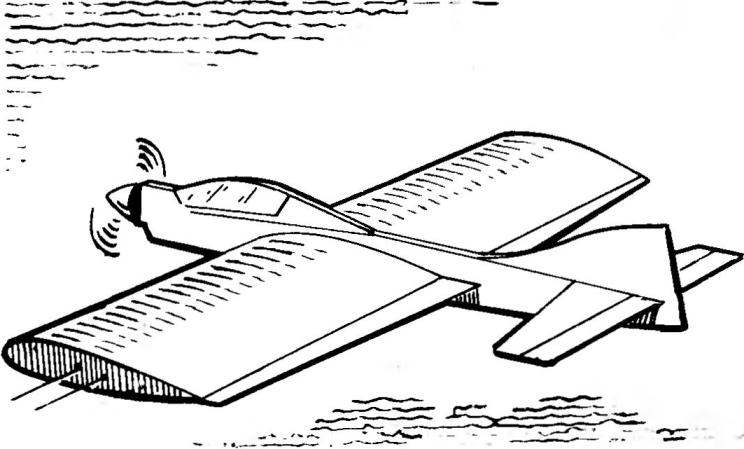 This cord pilotage has an excellent management system and has excellent maneuverability, which allows it to perform the most complex maneuvers. And most importantly – it never loses connection with the pilot due to robust tension cord at any point of the flight hemisphere. The design of this model is quite original and in many ways not consistent with accepted standards. In order to design such models, it is useful to get acquainted with the principles of determination of main parameters cord pilotage.
So, what does designing córdoba "acrobat"? First of all, select the total weight of the apparatus. The fact that this quantity determines the stability behavior of the model when performing maneuvers for continuity and connection of the control stick with rudder and flaps. Attempts to create ultra-light models with the developed load-bearing areas and correspondingly small specific loads were interesting, justified in terms of a super-maneuverable and vysokomanevrennyh of pilotage, but… led to the creation of the magnificent "calm" models. In gusty or even a light blue wind dramatically reduces the reliability of the control, and the situation did not save even the active pull-up handle with abrupt maneuvers or other critical situations. Returning to the proposed model, it can be argued that for specific loads 25…30 g/dm2 optimum weight is 650…800 grams with a good engine working volume of 2.5 cm3 (650…900 g for the motor volume of 3.5 cm3).
Do note that the reliability of the control signals is affected not only by the tension of the cords, but the magnitude of the swing control, especially for models with the developed area and the chord rudders and flaps.